What comes with the Warcraft 3: Reforged collector's edition?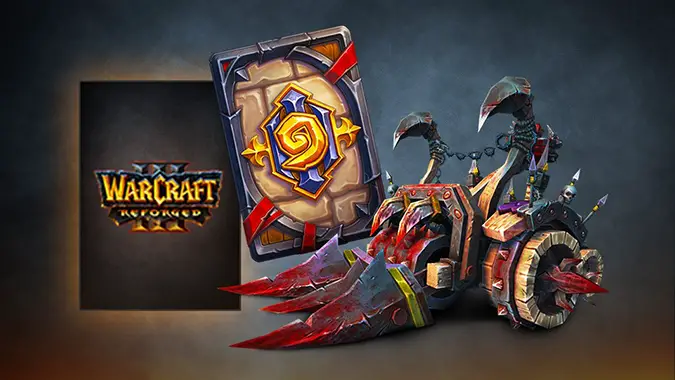 Warcraft 3: Reforged doesn't have a release date (though the beta is starting soon), but one thing we know for certain is that its collector's edition will come with lots of extra goodies — and not just for Warcraft 3 itself. The Warcraft 3: Reforged Spoils of War Edition costs $39.99 compared to the Standard Edition at $29.99. For that extra money, you'll get a whole bunch of special stuff for WoW, Overwatch, Hearthstone, Heroes of the Storm, Diablo 3, StarCraft, and of course Warcraft 3 itself.
Here's everything that will be included in the unique version of Blizzard's classic game.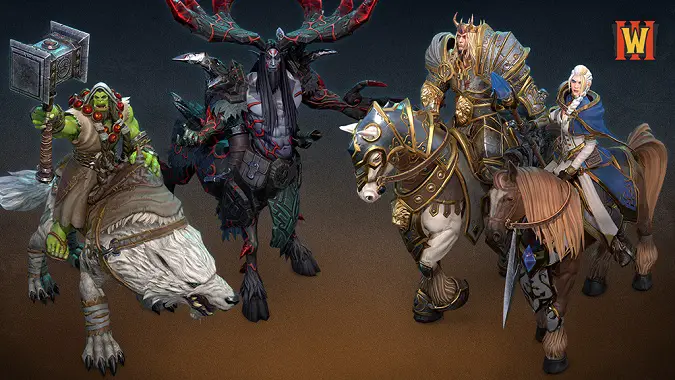 In Warcraft 3 itself, you'll get special, modernized skins for Thrall, Cenarius, Arthas, and Jaina (above).
In WoW, you'll receive the Meat Wagon mount. This bloody thing looks like the wagons you'd find in Northrend with the gigantic blades on the front. It's grotesque, iconic vehicle that you'll be able to ride around whenever you want.
In Overwatch, you'll get animated sprays of the baseline units of all four WC3 races, and player icons evoking the cover art of Warcraft 3:Reign of Chaos and The Frozen Throne
In Hearthstone, you'll get a card back that's themed for The Third War. It's the perfect reminder of the horrible time in Azeroth when everyone was fighting the Scourge and the demons.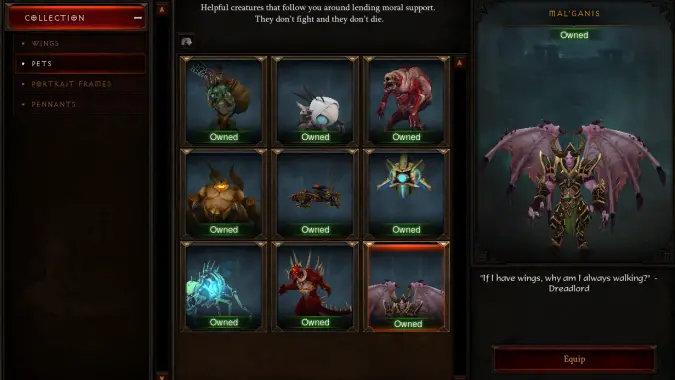 In Heroes of the Storm, you'll unlock Jaina, Thrall, Anub'arak, and Tryande as heroes. It's the perfect set of characters to get you going if you haven't started the free to play game, and it fits nicely with what all happens in the campaign of Warcraft 3.
In Diablo 3, you'll get a little pet Mal'Ganis. This Nathrezim Lord can follow you around while you grind through demons and pick up tons of loot. Bonus: it'll probably upset him. The text on his page in your collection says "If I have wings, why am I always walking?" and really, it's a good question. You'll have time to ask him that while you're waiting in town.
In StarCraft 2, you'll get console skins based on all four Warcraft 3 races
In StarCraft Remastered, you'll get a  Horde-themed skin
Although Blizzard has said that Warcraft 3: Reforged will be out in 2019, it's still unclear what the exact date will be. For now, you can read up on everything we know about it and patiently wait until that day comes.