What type of game would Overwatch 2 even be, if or when it releases?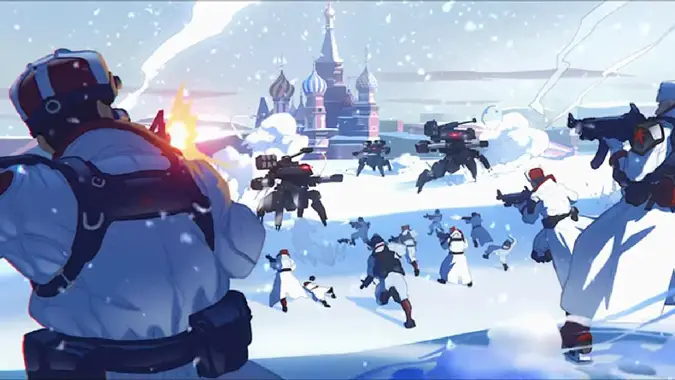 We have a rumor that there's an Overwatch 2 in the works at Blizzard, although it sounds less like as direct sequel and more like a different kind of game entirely — according to the rumors, people inside Blizzard have compared it to Left 4 Dead. Based on what I know bout L4D, that makes me wonder if Overwatch 2 is going to be a prequel, since in the Overwatch setting a good alternative to zombie hordes would be, well, robot hordes. The Omnic Crisis — when Overwatch the organization was founded and the world was on the brink of disaster due to said crisis — would seem like an absolutely perfect match to L4D's co-op team PVE makeup.
That assumes that the game will be like L4D, of course. There's a lot of different possibilities here — if you want to make a cooperative PVE shooter set in the Overwatch universe, you could do worse than rip off Titanfall 2, which was a game that followed up a primarily PVP game with a masterful campaign mode. Having an Overwatch game with a campaign mode would be a really great step in the right direction, in my opinion. But you could get even weirder — throw in full character customization and let players play as their own hero in the Overwatch setting, maybe take a page from Warcraft 3 and have an Omnic, Overwatch, Blackwatch, and Talon campaign that makes for expanded storytelling in-between all the shooting.
I can't help but be incredibly curious about what this game is going to be, assuming the rumors are true — more team shooting? Single player? What are we going to get? What do you think Overwatch 2 is going to be about?