If Blizzard could completely prevent datamining, what changes would keep you interested in WoW between major patches?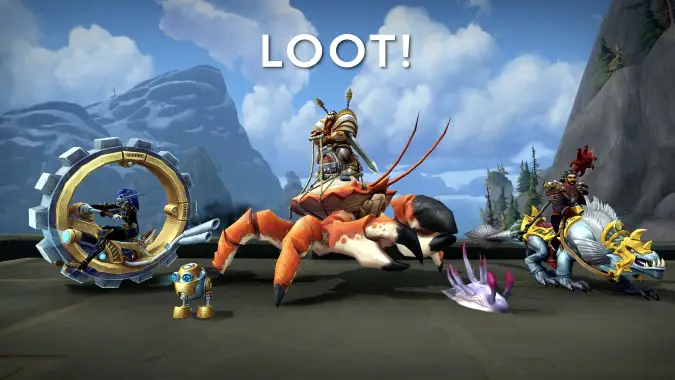 Right now, it's looking like World of Warcraft patch 8.2 will be arriving within the next couple of weeks. It's an exciting time because it means we're about to get a whole heck of a lot of new content and stuff to do in-game. It's made all the more exciting thanks to two major factors: It's been almost seven months since patch 8.1 hit, and we've had a couple months of datamining to give us a steady stream of content teasers.
The two go hand in hand, but a part of me always wonders what it would be like if we didn't have that latter factor to keep us interested. What I mean is, what if datamining didn't exist at all? Even though we'd likely still have the PTR, there are a plethora of things I imagine we would just never see until the actual patch hit live servers — and even then, it might take some time. As a result, I also imagine the patch itself would feel bigger and have a larger sense of wonder for a lot of people. It's an interesting thought, and I'm genuinely curious how players would react to patches if datamining were eliminated entirely.
But as I said, the time between patches and the datamining of the PTR go hand in hand. Without the latter, the former becomes a much bigger issue. It's hard to deny that — even for casual players — the existence of datamining helps extend the shelf life of any given WoW patch. So if datamining were to not exist anymore, Blizz would have to figure out a way to release patches faster — as well as keep players interested more consistently.
How would they do that, though? It's sort of the problem MMOs face in general, but I'm curious what you as WoW players would like to see changed about the game in order to keep you interested were datamining to cease. Would you like content rolled out more slowly, providing story content — or even meta achievements like Raiding with Leashes — over the course of several weeks? Would you just like more of what we already have? Or are there specific aspects of the game you would absolutely play more of but can't because Blizz only went so far with a feature? What, dear readers, would keep you interested in the game on a regular basis if we never had any information about the next patch to keep us busy?