Play Baptiste's Reunion Challenge to earn new skins and sprays in Overwatch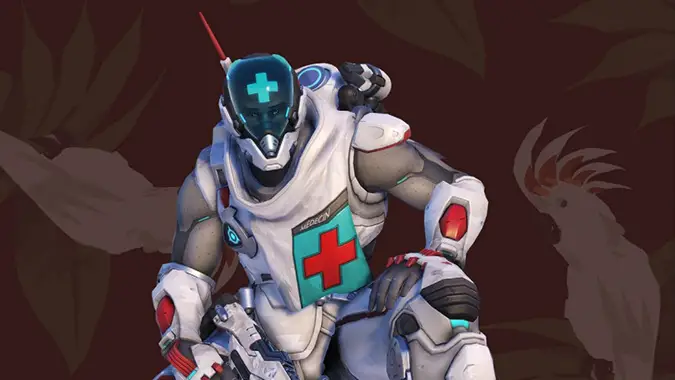 Hot on the heels of the new Baptiste short story comes the Reunion Challenge which awards you with a whole bunch of Overwatch goodies, including the Combat Medic skin we got a glimpse of yesterday. The challenge is simple, and if you remember the Bastet Challenge which was released just after Ana's short story of the same name, you'll be ready for this one.
There are two ways to earn two different subsets of loot. On Overwatch itself, all you need to do is win a few games in Quick Play, Competitive, or Arcade modes — sadly, all that time you spent in Torbjorn Basketball in the Workshop did not prepare you for this moment. After you win three games, you get a medic-themed player icon. Six wins gets you a duo of skins. Nine wins gets you the big reward: the Combat Medic Baptiste skin.
While this event is going on, you'll also earn rewards for watching Overwatch Twitch streamers. Streaming has already started with Seagull live now. Check the schedule of highlighted streamers (you'll have to scroll down) to find one you can catch — streams are scheduled every day through July 1, so you have plenty of opportunities. All you have to do is watch the listed streamers at any point during the Challenge — be sure your Blizzard account is linked to your Twitch account — to earn new Baptiste-themed sprays as rewards.
The swag isn't limited to in-game, either! As noted in this post, while the Challenge is active, any purchases over $35 from this page of select Overwatch merch will net you a free Baptiste shirt, in either mens' or womens' cut. The selection is somewhat limited, but it does include everything from apparel to bedsheets.
The Reunion Challenge will continue through July 1st. That's not a ton of time, especially during the upheaval of summer break, so if you want this skin you'll want to act fast!