Which classes are in Diablo Immortal, and what abilities do they have?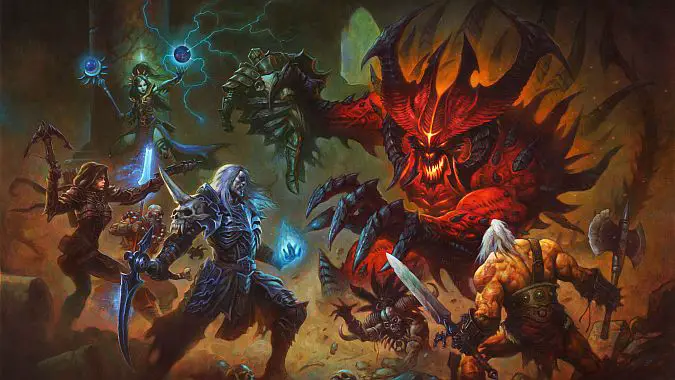 Diablo Immortal has six playable classes.
What? Oh, you want to know what they are. I guess that makes sense. I mean, the question in the headline wasn't how many there are — I'm not sure why I felt like that would be enough information.
In a way, I find the mix of classes in Diablo Immortal to be its most clear connection to Diablo 3, as all but one of the original five are playable, and the two others are also playable in Diablo 3. But there is a feeling of connection with Diablo 2 as well. Returning from Diablo 3, we have the Barbarian, Crusader, Demon Hunter, Monk, Wizard and Necromancer. Of course, both Barbarians and Necromancers appeared in Diablo 2, so it does fill the bridging role of Diablo Immortal to include them.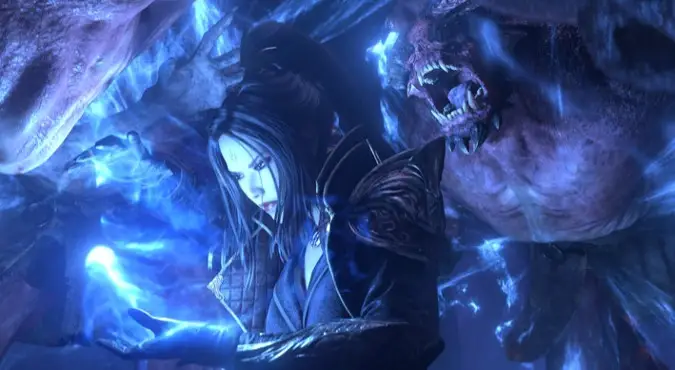 The Classes are Classic
When our Dan O'Halloran played Diablo Immortal back at BlizzCon 2018 he played as a Monk, giving us a taste of how combat abilities work in the game. He had a main attack, Fists of Thunder, which provided instant movement on a short cooldown that helped reduce the amount of movement on screen, and then four other abilities that surrounded that main ability button. Only three classes were playable at BlizzCon and the official site doesn't list what abilities Crusaders, Demon Hunters or Necromancers will have.
We know that we'll likely see more abilities borrowed from Diablo 3 for the Immortal cast, since they are all present in that game as well:
Barbarians have Hammer of the Ancients, Ancient Spear and Whirlwind. I wouldn't be surprised if Seismic Slam, Call of the Ancients or Wrath of the Berserker made an appearance as well.
Crusaders are as yet unknown, but I'd expect to possibly see Smite, Fist of the Heavens, Falling Sword, Akarat's Champion and Conecrate as potential abilities.
Monks are stated to have Dashing Strike, Cyclone Strike and Seven-Sided Strike, with Fists of Thunder available on the playable demo as well as Wave Strike and Flying Kick.
Wizards will be able to use Meteor, Lightning Nova and Teleport and I wouldn't be surprised to see Disintegrate (I mean, come on), and maybe Mirror Image and Energy Twister.
Demon Hunters are another unknown at present but I would be comfortable predicting Rain of Vengeance, Grenade, Hungering Arrow, Strafe and Fan of Knives as candidates.
Necromancers were not available on the demo but I bet we'll see Corpse Explosion, Death Nova, Bone Spear, Grim Scythe and Blood Golem.

What we don't yet know
Of course, each class has quite a few abilities that might become available once we actually get to play Diablo Immortal — these are just some options from the various abilities the classes have in Diablo 3 or Diablo 2 in the case of the Necromancer. At present, it doesn't seem that you can select your gender — the Barbarian, Monk and Necromancer are male, while the Demon Hunter, Crusader and Wizard are female. I'd personally like it if you could pick your gender for each character, but no word on if that will be possible.
Still, with six playable classes this MMOARPG will be flexible enough for almost any Diablo fan — even if I would like it if they announced Druids and Assassins. Come on, who wouldn't? You know you want to turn into a werewolf and shred waves of demons.