What do you like (or dislike) about each of patch 8.2's new zones?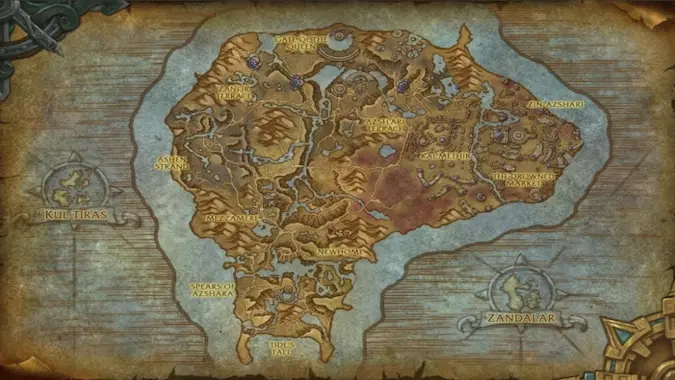 I got the quest to go to Mechagon. I went there. And then I left and went back to Nazjatar.
Understand, I don't think Mechagon is bad. I just find Nazjatar to be so much more interesting, with more story quests, more to discover, a broad array of things to do and to work on — I find myself spending all of my WoW time there. When I'm not hopping between alts and designing new transmog looks, I'm basically in Nazjatar all the time — I spent today doing World Quests and running around falling off of steep pathways into packs of mobs who nearly tore my face off. It's pretty much all I want to do in WoW, to the point where all of my alts are neglected (save for their transmogs) and only my main is getting any playtime at all.
There's a bunch of stuff to do over in Mechagon, and I really expect I'll enjoy it once I eventually get sated on Nazjatar, but that isn't going to be a while yet for me. The snarky way Queen Azshara chats with me when I do a World Quest? It's breathtaking. It conveys so much about her and her mind set — her utter disregard for me and anything I might do, her smug self regard, her complete and total lack of concern as to what she may or may not be letting me know that I didn't know already. She's always pleasant, always composed, rarely fussed about anything and I enjoy it quite a bit. I love pretty much everything about Nazjatar so far, and I'm very interested to find out where this is all going to end up.
Plus I seriously love the Ankoa.
Mechagon has its cool NPC's, interesting stories, and things to collect and explore, but for me, Nazjatar is clearly winning so far. But what about you? Have you taken to Nazjatar or have you been wallowing in the Gnomish paradise we were promised so long ago? Which zone is your favorite so far?