WoW
Jul 9, 2019 2:00 pm CT
With the Eternal Palace open, the Queen Azshara fight and new cinematic gives us a glimpse of our future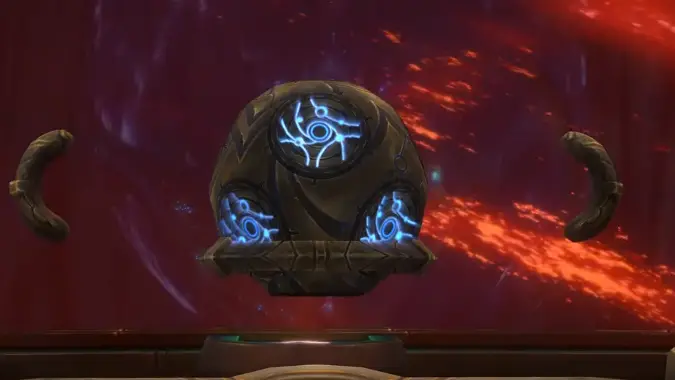 If you need a spoiler warning, consider this entire post to be nothing but spoilers.
With the folks at Blizzard having released their Battle for Azeroth Season 3 video, we knew someone would kill Azshara pretty quickly. One group that decided to go for normal Azshara was Might, the guild run by Squishei (of Wowhead fame) who streamed the kill on Wowhead's front page.
Mind you, it wasn't an entirely smooth experience.
@WarcraftDevs You should probably fix whatever is going on that Queen Azshara's 4th Phase doesn't start.

— Squishei (@Squishei) July 9, 2019
The guild was forced to wipe when Azshara bugged out on Phase 4, restarted the encounter, and finally just decided to push through and kill her instead of being forced to wipe continuously on the encounter when it bugged again, but for those of us who are lore nuts the most important thing happened after they won the fight.
We suspected there would be a post fight cinematic thanks to Terran Gregory, and there was. It was more of a tease than a full length reveal, but what it teased — oh, yeah, what it teased is definitely worth some discussion. So again, spoiler warning y'all.
After Azshara falls
The Queen does in fact fall to the might of the raid, including some help from Jaina, Thalyssra, and Lor'themar. But when she does, it seems only to aid in the completion of the ritual she was engaged in, because as Jaina and Lor'themar approach her body, we can hear gears clicking downward and witness as the final seal on the Old God's prison opens with a resounding clank.
This is in line with details that Azshara reveals during the encounter. While fighting, First Enchanter Thalyssra exclaims in horror that Azshara is drawing power from the Heart of Azeroth itself, leading to one of Azshara's more pithy responses. "You've only just come to this realization? First Arcanist indeed." Azshara then reveals that Magni was deliberately misled, made a pawn in order to provide them with the Heart of a Titan — your Heart of Azeroth artifact — in order to open this final prison of N'Zoth. And it appears it's come true.
As the seal breaks, the glowing chains surrounding the prison (reminiscent of the ones around Yogg-Saron in Ulduar) break and shatter and the roiling black chaos we've seen so far for N'Zoth reaches out and grabs hold of Azshara's seemingly deceased form. As these tendrils raise her body up, her five eyes all open as she gasps — alive but clearly not necessarily happy about it — and she vanishes into the blackness as N'Zoth seemingly takes her elsewhere. As N'Zoth, too, vanishes, he leaves one final growl — "All eyes shall be opened."
The scene cuts away with both Jaina and Lor'themar staring up into the water where the Old God and his Queen vanished.
What does it all mean? Well, N'Zoth is free, thanks to us. Azshara may be alive, but she doesn't seem particularly happy about it — we do not yet know what her ultimate fate at the tendrils of the Old God will be. And the Alliance and Horde's tenuous truce in Nazjatar has resulted in a victory that tastes a lot like defeat.
I personally think we won't be seeing N'Zoth in patch 8.3, but don't be surprised if the next expansion is definitely about the rise of the Black Empire — never before in the history of World of Warcraft has one of the Old Gods actually escaped one of the Titans' prisons. Now, after countless eons, one finally has.
Now, we wait for patch 8.3.