Diablo 3 Season 18 is the Season of the Triune, which offers powerful (but random) buffs all Season long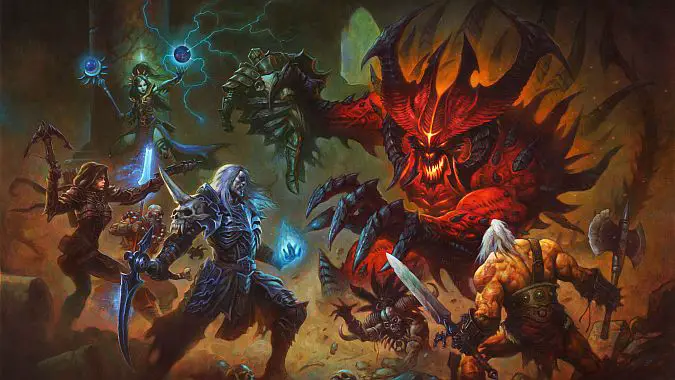 We now have our first look at Diablo 3 Season 18. The patch 2.6.6 PTR is scheduled to go live on Thursday, July 25th and among the many, many things it's testing, one of them is the next Season theme: Season of the Triune. While we don't yet have a start date for Season 18, the PTR lasts a week, and barring any unforeseen complications the end of Season 17 and start of Season 18 should be within a month or two.
So just what is the Season of the Triune? In Season 18, players won't just get a power from an existing legendary or set — instead, all players will get the new Triune's Will buff, which has a chance to spawn a random circle of power whenever your abilities hit an enemy. Only one circle can be active at a time, and when you stand in it you'll get one of the following buffs:
+100% damage
-50% resource cost
Reduced ability cooldowns
The developers have noticed that previous Seasonal Themes haven't always helped all players. The Season 17 buff in particular really only comes into play at endgame — but in Season 18, you'll be able to trigger Triune's Will as soon as you start play at level 1 and it'll continue to have an impact throughout the entire Season. Looking at it myself, the upside of constant access is balanced by the downside of it being unpredictable, both in terms of it proccing at all and in terms of which of the three you'll have when it does.
Still, it's an interesting new buff and one that won't require you to farm up a whole bunch of Ancient Legendary items to use it, so I'm definitely interested in seeing how this plays out. There's a lot more coming on the PTR, like new Legendaries and Legendary powers, a new Legendary gem with the Legacy of Nightmares buff from Season 17 so you can keep playing that way if you want to explore it, and more. You can head onto the PTR now for the next week to explore what Season 18 will play like and how you want to pursue your next Season journey.