What do you do when you're confronted with spoilers for future content?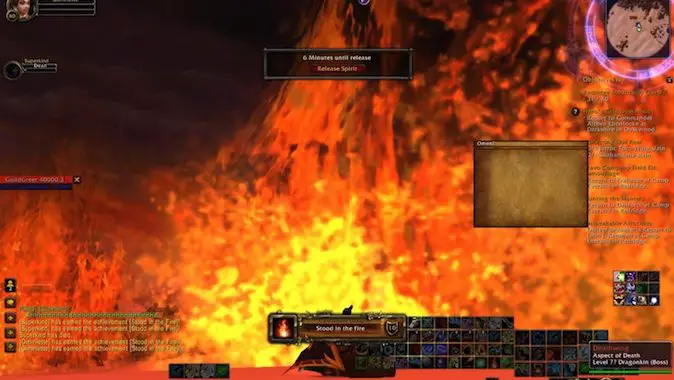 There's already quite a few details about patch 8.2.5 that have me excited. But I know not everyone gets excited for stuff until it's live, and other players like to wait and see when stuff comes out on live servers instead of obsessively checking every site that's out there datamining new models and new events. And I get that — there's always the chance that something you're really looking forward to won't happen, or wasn't actually intended for the patch and was just left in so they could get some testing done on other features without delaying to remove it. The PTR, after all, is a public test realm, and the whole point of testing is sometimes to remove things that don't work the way they're intended to.
I can think of quite a few things over the years that I got extremely excited for — in Cataclysm, for example, a certain Blood Elf Magister was going to betray his people to join Deathwing, and I got super hyped over it, only for Rommath to not do that at all once the expansion actually went live. Likewise, there were signs of an Utgarde Pinnacle raid that never happened, and I was so, so disappointed when that never came to be that I would probably have been happier had I never found out about it at all.
So how do you feel about it? Do you comb over all the datamining you can get your hands on, or do you avoid spoilers? Do you feel like it enhances the game for you to know what might be coming, or do you think it's better to wait and see how much gets past the testing phase? What do you personally think about datamined spoilers for future content?