The WoW Classic closed beta is back, at least for a few days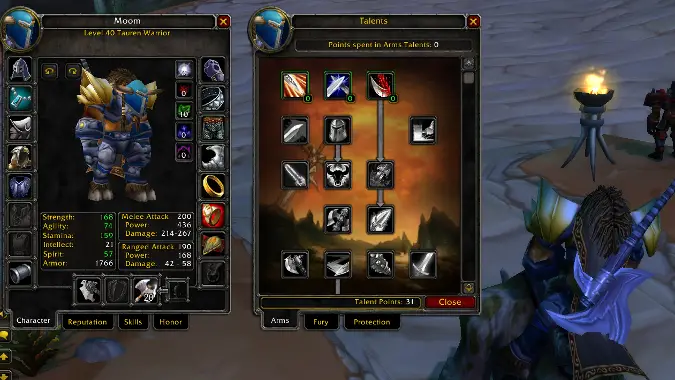 If you missed the WoW Classic beta test, and you feel like you just can't wait until August 27th when the game goes live, then I have some good news for you — the WoW Classic beta is back on. As of this writing, the beta is available, the level cap has been raised to level 45, and there are premade character options that start at level 40 so you can test content up to the current level cap.
I went and made a character on the beta and sure enough, they start at level 40 with a bunch of average green gear, a mount in their bags, and absolutely no talent points spent so you can spec as you see fit. It's a level 40 character so its not an epic mount but still, it's a heck of a time saver over how long it's going to take you to get your mount at level 40 when you actually play the release version.
Now, this isn't going to be a particularly long beta — it's open until Friday, August 16th. According to Kaivax, they've fixed a whole lot of bugs since they closed the beta down last month and they're reopening the beta so they can make sure all those bugs are ironed out in time for the release. So if you're impatient — or you love helping make sure games get a smooth launch — you've got the next three days to head onto the beta and do some testing.
Thanks to your help testing WoW Classic, we've fixed many additional reported bugs since the Beta ended last month. To really ensure that these fixes are all functioning as expected and prepare the smoothest possible launch in two weeks, we've just re-opened our closed beta realms for additional testing of WoW Classic.
All testers who previously had access to the closed beta are now able to log into those realms. Characters that were previously created on the beta test realms were removed, and level 40-character templates are now available. The level cap has been increased to 45. Characters in this range will find level-appropriate quests to explore in zones such as Stranglethorn Vale, Swamp of Sorrows, Dustwallow Marsh, and Desolace.
As before, please use the in-game Bug Report button to submit issues encountered while testing. If you need more text space to explain an issue you encountered, please take it to our WoW Classic Support and Bug Report forum , which is now open for new threads.
This final closed beta test will end on Friday, 16 August.
Thanks in advance to everyone who jumps in to test WoW Classic and help us prepare for its worldwide release on 27 August at 12:01 a.m. CEST!