Which of the original dungeons are you most looking forward to in WoW Classic?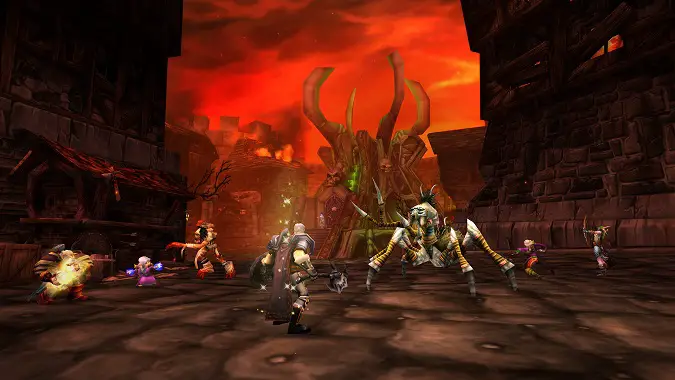 I have to admit now, if I do play WoW Classic a lot, I know that I'm looking forward to running some dungeons like Stratholme and Dire Maul, but I'm not looking forward to others, like Sunken Temple and Sunken Temple. Oh, and absolutely I will need to be bribed or threatened into running Sunken Temple. Because it's original Sunken Temple in WoW Classic, and I am too old to spend any more of my life wandering that place desperately trying to find and kill a bunch of trolls upstairs to open up the downstairs.
This is not to say that there aren't some great dungeons that players will get to experience in their original state, like Scarlet Monastery or Scholomance, both of which are significantly different now than they were when original WoW went live back in 2004. I have memories of so many Scholomance runs that went south, and I'm curious to see if the same reasons apply 15 years down the road. A lot of these dungeons are perfectly easy if player groups just respect each other and communicate, so… your guess is as good as mine as to what's going to happen at the Scarlet Cathedral, but I won't be betting on anything good.
Corner pulls, guys. Learn what they are. Learn to let the tank do them.
These dungeons, in many cases, haven't been seen in their original form since Cataclysm, and I'm deeply interested in how they are received when WoW Classic goes live. Which of the original dungeons are you most looking forward to?