What type of enemy would you like Blizzard to bring back into current content?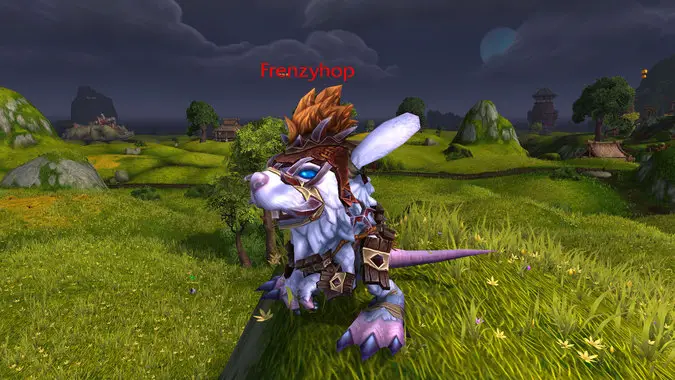 Over the course of 15 years of World of Warcraft, we've fought a lot of things — big things, little things, some things as big as your head. I've personally put thousands and thousands of creatures both great and small in the ground. With WoW Classic launched I've started thinking about the old standby monsters we fight.
There's always going to some of the same old stalwarts. Feral hogs in various quantities, large jungle cats, birds of prey, and dinosaurs keep on popping up –much to Rossi's delight. But what's been missing. Who or what haven't we seen enough of recently?
For me, that's the Virmen, Mists of Pandaria's larger than life rabbits. I didn't even realize how much I missed them until I saw them pop up in an Island Expedition. They're such a delightful mix of absurd and cute — much like our candle-headed friends, the Kobolds. They love carrots so much they've found a way to weaponize them! You try having a giant rabbit named Melonhead or Carrotgnasher attack you wearing a suit of armor made out of farming implements and not have a smile on your face. Just think about all the vegetable related weaponry we haven't seen yet!
They haven't really colonized much outside of Pandaria, but they are vermin. We all know how easily rats spread from continent to continent on ships. Imagine having to deal with a Virmen infestation in the starting area for the next expansion. Those wacky Virmen could be getting up to all sorts of trouble in our supply lines. Plus think of all the different varieties of Virmen we could meet! Demonic Virmen who dug their way into the bottom of a Warlock's tower come to mind. We're definitely on a path right now to clash with N'zoth, maybe he has an army of Void-touched Virmen at his beck and call.
All I'm saying is that I love those little rabbit-gremlins and would like to see them pop up around Azeroth a little more. Rabbits are famously fast at multiplying after all. Who do you miss fighting? Are you like me and have been wondering what those Mantid have been up to? Maybe you're really interested in seeing more of the Infinite Dragonflight, or the Arrakoa?