Where would you want to live in WoW?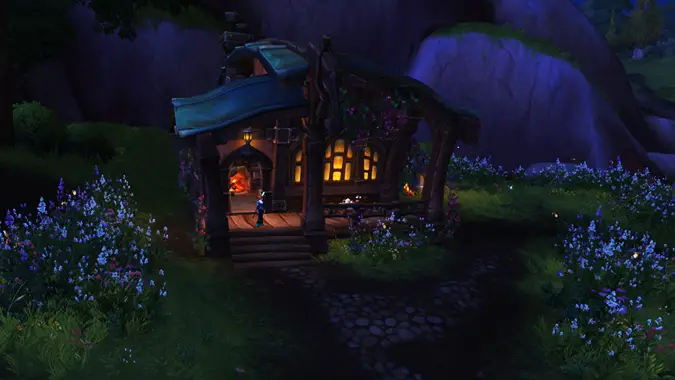 I always imagined my character living in one of the main cities such as Dalaran or Silvermoon, but as soon as I saw that little house in Stormsong Valley, I thought, "That's my home."
All the Kul Tiran homes look cozy, with their boat beds and knickknacks scattered around a warm hearth. This house is special. It's surround by a yard of flowers, there are bees everywhere buzzing calmly, and it's very serene. I had a habit of checking out every house I encountered to see if there was anywhere my priest would feel at home. I fell in love with it the first time I rode by, and I would visit it every time I was in the area, sitting in the chairs and enjoying the view.
I hadn't played the Alliance side of the story so I didn't know that the house is eventually used by an NPC who is part of the quest chain for unlocking the Kul Tiran Allied Race. I still like to imagine it's mine though, since it's technically empty on Horde-side. It's such a quaint little cottage that would be enjoyable to live in both in and out of game.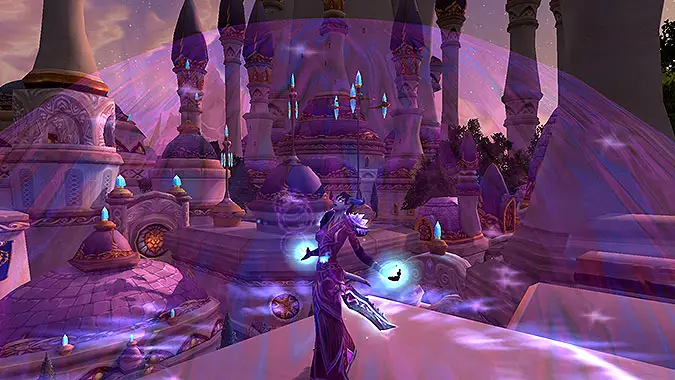 However, if country living wasn't exciting enough for me, I image I'd love to live in Dalaran. It's not very reliable, since those dang Mages seem to move it on top of everywhere danger appears, but it feels like it would be exciting to live there. It's not everywhere you can live in a floating city. And the inns are fabulously furnished if you hadn't looked. Silvermoon and Stormwind are also places I wouldn't mind staying in. Stormwind has the magnificent architecture and a lovely park, while Silvermoon is very elegant and has enchanted brooms. It's hard to argue against magical cleaning.
So where is the place that you would call home if you lived in the World of Warcraft? There are so many zones and locations that would appeal to different types of people. Would you opt for the city, or for the woods, or even for a remote home in the middle of nowhere? Bonus points if you've already found your spot in-game.