One week into WoW Classic how are you doing and what are you missing that's in retail?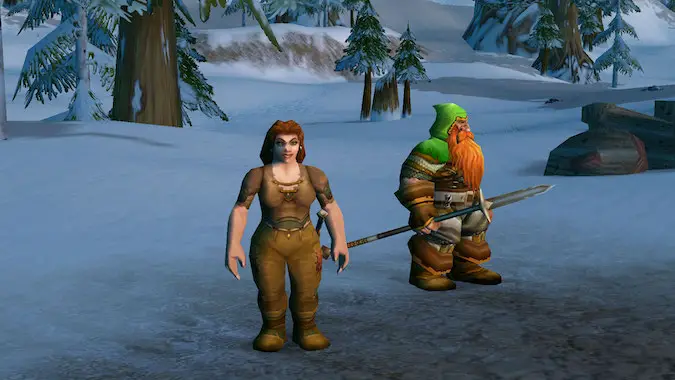 It's been one week since launch, and a lot of people are playing WoW Classic. The world first level 60 was four days ago. Ragnaros and Onyxia have been defeated. There is quite a lot of excitement for this iteration of the game. Perhaps experience has actually lived up to hype?
From my perspective — and I have not played as much as many of you have — it was sort of like logging in that first time some 13 years ago. The character I'm playing is a recreation of what my current character looked like. I sat there at the Character Creation screen and all the memories of trying to decide what I wanted her to look like flooded back. I was able to get the same name, too.
My guild has a spot in Classic. We took out Hogger on Saturday. That was hilarious and so fulfilling. I don't like the current iteration of Hogger. I get why he's in the Stockade, but there was just something infinitely satisfying to hear his laugh and then have everyone in proximity rain death and destruction on him. I'd love to see him escape the Stockades and return to Elwynn bigger and badder, but with that same gnoll laugh. Killing Hogger was a rite of passage, you know.
I haven't had the time to quest so I just hit level 8. I'm doing quests out of Brewnall Village. Man, was it always this hard to kill stuff? Don't pull more than one mob at or above your level. Why isn't there a graveyard way out here in the boonies? It's such a long run from Anvilmar to Ironforge. Where is the flight point? My bags are full again? Well, at least ONE thing is still the same from retail — my lack of bag space. Bag drops are terrible. We all cheered when someone looted a 10 slot bag off a mob.
As my guild mates and I have been questing, we are noticing all the quality of life things we miss from retail. I'm not talking about spec changes. I'm talking about how two snow leopards over by Brewnall killed me and the closest graveyard is Kharanos? Flight paths added at various locations like Raven Hill so you aren't running back and forth from Darkshire when you get the quests. Where's my mammoth so I can vendor stuff? I don't remember where mailboxes are. Every time I die, I have to remember to turn on "Find Herbs" again.
Little things. Besides the things I've noted — lack of graveyards, flight paths, mailboxes, and mammoths — are you missing any of the quality of life things we take for granted in retail? If so, what are they? And how are you doing out in the wide world of WoW Classic?