What Nintendo-themed skins would you like to see in Overwatch?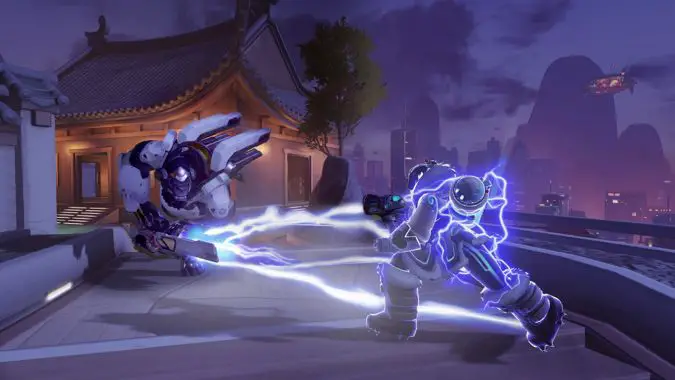 Let me get this out of the way: There is no indication that Blizzard is going to add Nintendo-themed skins to Overwatch, nor do I think it's likely to happen at any point in the future. This post is about what I want to happen, not what actually will happen. We cool? Everyone clear on that? Good!
Anyhow, yesterday saw the leak-turned-official-announcement that Overwatch would be arriving on the Nintendo Switch this October. We may have had a very short-lived Amazon listing that hinted at this, but it's still not the sort of news I expected — both because it seemed like Overwatch on the Switch wasn't a priority for Blizzard and because, well, it was coming from a Nintendo Direct in the middle of the day on Wednesday. All the same, it was a nice surprise, and I can already see scores of people playing the game on their Switch consoles while hanging out at BlizzCon this year.
But the announcement got one particular reader curious about adding Nintendo-themed skins to the game. Which character in Overwatch would look great as a character from Nintendo games? One suggestion was Pharah as Samus, which I do think would work pretty well. Another… well, it got into "Bowsette" territory, suggesting Brigitte as the perfect candidate. And while I don't want to think about the nomenclature for that amalgamation, it does seem like it would work.
What other Nintendo-themed skins would work, though? Would Soldier: 76 as a beefy Mario look good? What about Winston as Donkey Kong? And would Wrecking Ball as some sort of Boo look good at all, or would it just turn out weird? Frankly, my mind is going in dozens of different directions, and I'm going to have to rein myself in before I get too excited about something that will probably never happen — which is a good segue for handing things over to all of you.
Were Blizzard to ever add Nintendo-themed skins to Overwatch, which ones would you like to see? Which characters are a perfect match for each other? Let your imaginations run wild!