Overwatch's latest challenge event builds you a LEGO Bastion skin
Click here for more photos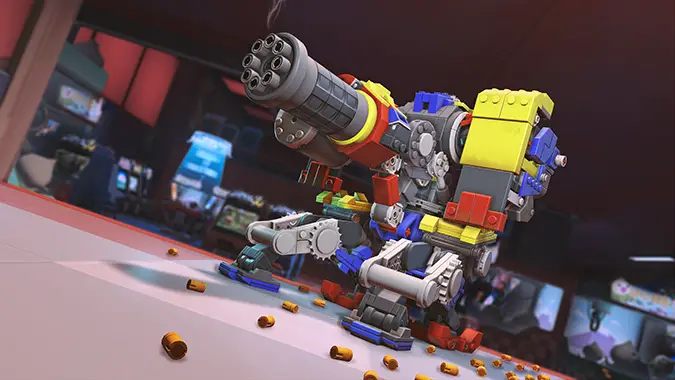 In what is now the fourth Overwatch Legendary skin challenge event, you'll be able to earn a slew of cosmetic items including a brand new LEGO-themed Bastion skin. The event is stuffed with LEGO icons and sprays that you can earn pretty easily in the game and outside of it.
To grab the colorful new Brick Bastion skin you have to win nine games in Competitive, Quick Play, or Arcade. Once you get all of those victories, the skin will be added to your list — making it something pretty easy to obtain if you simply play the game before September 30. But there's more stuff to earn than the skin. At three wins you'll get a couple of Bastion icons, and at six wins you'll get Pharah and Mercy sprays.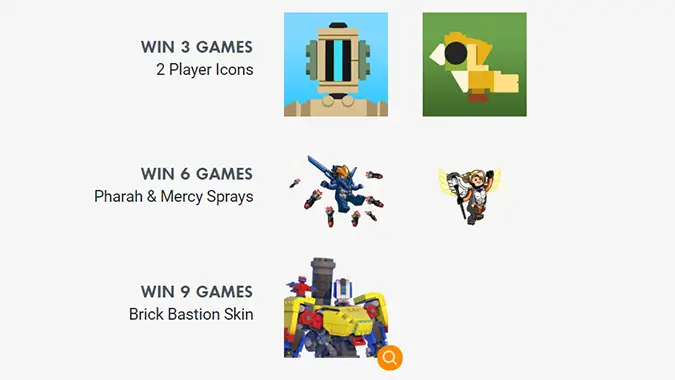 Similar to the D.Va Nano Cola challenge that started this all, there's more rewards tied to watching Twitch streamers as well. You can visit the blog post for the full list of who to watch, but all you need to know is that if you watch one of the partnered streamers for six total hours, you'll get even more sprays and icons. These rewards include Widowmaker, Tracer, D.Va, Hanzo, and Genji cosmetics. You'll need to make sure you have your Blizzard account linked to Twitch to receive the rewards though. And don't be fooled by people putting "Drops Enabled" in their Twitch stream titles. Always check the official list!
It's nice to finally see the LEGO sets depicted in game. The Bastion model was in the original lineup, and is still available today. The in-game skin has a bright quality that you rarely see in other hero cosmetics. It actually resembles the building blocks down to the individual pieces. Honestly, I'd like to see a LEGO variant remake of an entire map. It'd be like stepping into LEGO Land for the first time. BlizzCon is around the corner so I can hope, right?