Which Overwatch hero would you most want to see in Super Smash Bros. Ultimate?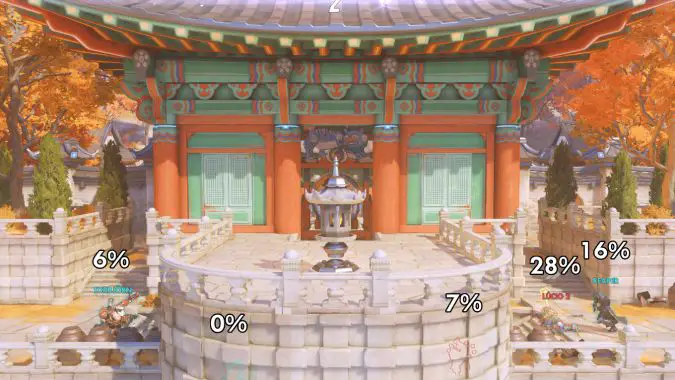 Yesterday, Blizzard made waves when Overwatch Game Director Jeff Kaplan said something that will send almost any gamer into a frenzy: "To the Smash Brothers team, whatever character you want…  you can have any single one of them." Yes, Blizzard (informally) gave Nintendo carte blanche to add any Overwatch character they wanted to Super Smash Bros. Ultimate. Not surprisingly, this made a whole lot of gamers very excited.
It also immediately made them wonder what hero in the roster of 31 would be the hero to make it into Smash Bros. Would it be someone iconic to the series, like Tracer? Or would it be a more realistic pick for the brawler, like Doomfist? Would some heroes be immediate no-go options? I can't imagine Sombra making it into the game, what with her hacking ability a lot more detrimental in a brawler than it is in Overwatch. Nor could I really see someone like Mercy or Baptiste working, just because their damage kits are super limited.
If I had my pick, I think I'd go for Moira. Not only are her abilities a lot of fun, but visually, she'd fit really well within the world of Smash. Plus, I think it would be really cool to watch her use Coalescence as a Final Smash (even if it is vaguely similar to some of the ones that exist already). I'm also admittedly a bit curious to see what a few more abilities would look like in her signature purple-and-yellow style. After all, most heroes would need a few more things to fill out their Smash-ified ability pool.
What about you? Which hero from Overwatch do you think would be a perfect fit for Super Smash Bros. Ultimate? Are there any heroes you would love to see in the game, even if you don't think they'd necessarily fit within the game? Any heroes you think would unquestionably NOT work in it? Sound off below!