Dire Maul arrives in WoW Classic next week, but the rest of Phase 2 is coming later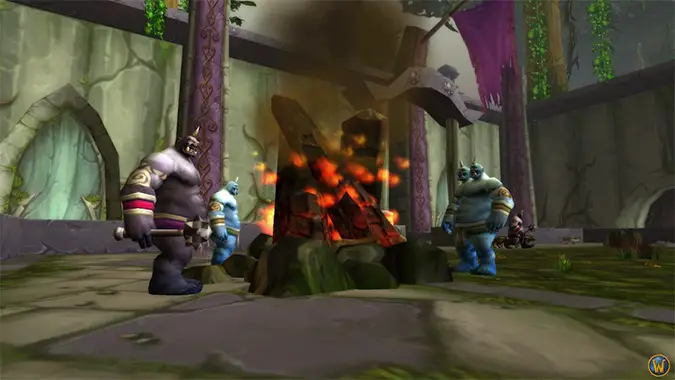 WoW Classic will get its first content update the Dire Maul dungeon next Tuesday, October 15, so get ready for those tribute runs. The three wing dungeon will launch before the rest of Phase 2 content, Blizzard announced today in a surprise developer content update video.
This marks the first notable change in release schedule for the classic game. Blizzard has planned six phases of content to spread out the WoW Classic experience. Phase 2 was set to include the Dire Maul dungeon, the PVP Honor system, world bosses, and the keyring — but now it will look a bit smaller with Dire Maul going live very soon.
Dire Maul's early release suggests that Blizzard is not above swapping around WoW Classic release dates if people are tearing through content quickly. That means we can't completely rely on the time frames we've been working with. Right now, we know that the rest of Phase 2 is due out by the end of the year, but that doesn't mean other parts of it could go live even before that patch.
Anyone playing the original game should be happy with this announcement, though. Dire Maul includes a ton of new loot, a set of trinkets for each class, Mages' Rank 7 of Conjure Water, and other class quest necessities. It's an important dungeon to have around for anyone looking to complete some of the game's important quest lines and (imagined) achievements. Thankfully, you can get started on this a little bit early.
If you look ahead at the future phases of content, there are more opportunities for early releases like this one. It wouldn't be surprising to see Blizzard break out more things like Battlegrounds to keep players engaged. We'll have to wait and see as we get closer to those phases, and whatever they decide to say at BlizzCon.
It's hard to tell if the decision to push stuff early is because the phase plans were never that concrete or if Blizzard just found that there are more people playing the game (and playing it more quickly) than they expected. Whatever the reason, more content means more to do, which is good by us.