WoW
Oct 7, 2019 3:10 pm CT
We will finally be dapper werewolves and maniac goblins with Patch 8.3's heritage armor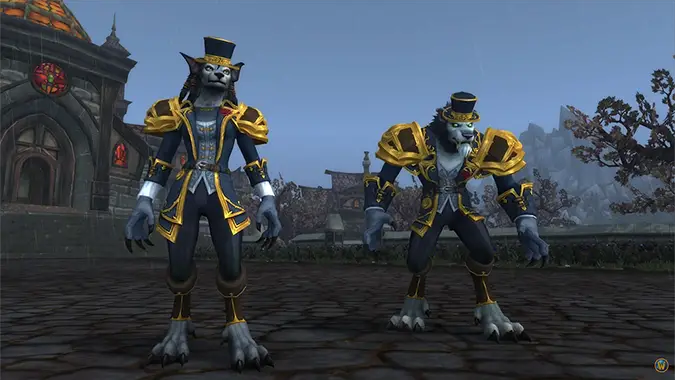 We were all saddened when we didn't get Goblin and Worgen Heritage Armor in patch 8.2.5. Well, now become significantly less sad because we know when we're getting those, and it's patch 8.3! Sure, the world is under constant and relentless attacks by the Old God N'Zoth and their corrupt minions. Absolutely that's happening. But still, Azeroth's favorite werewolves and their green-skinned merchantile enemies — late stage capitalism with a toothy grin and verdant skin, you might say — will be taking the time to dress to the nines while the world comes gibbering to an end.
Seriously, now might not be the best time to play sartorial splendor, but that's not going to stop our Goblin and Worgen friends from busting out their best Heritage Armor looks. N'Zoth may be the reason for the season, but that doesn't mean you have to let yourself go.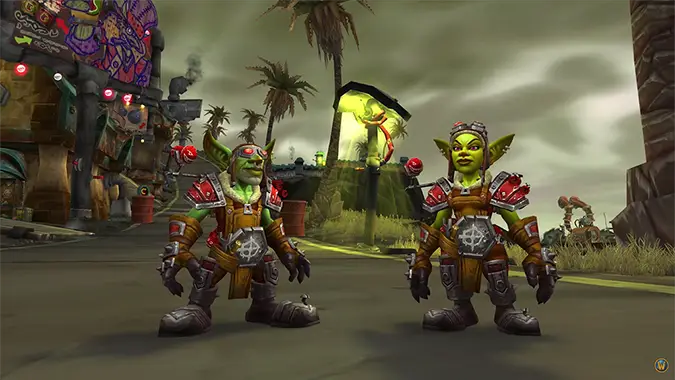 The Goggles definitely do something
Like I said, our Goblin friends will be embodying every aspect of their culture — runaway merchantilism, explosives, runaway explosives, greed, shoulder mounted explosives, please tell me I mentioned explosives enough — in this Heritage Armor. No word yet on what the quest will be to unlock these beauties — maybe the Goblins finally get a Trade Prince who isn't an astonishingly short sighted maniac? That seems unlikely. But whatever it is, it results in this, the ne plus ultra of Goblin chic. You are simply never going to see a more quintessential Goblin outfit in your life, my friends.
It has a rocket on the shoulder.
I really don't feel like I need to say more.
Also coming in this patch is the impeccably Gilnean choice of a top hat and a waist coat for our Worgen Heritage Armor. Nothing quite embodies the constant struggle between the beast within and the native impeccably tailored genius of the Gilnean people quite like this national costume. It feels as if Gilneas itself has come to life, given you your uniform, and then offered you a nice cup of tea to go with it. And then of course you mauled someone's face off. Of course you did. You're a werewolf.
And the hat stays on the whole time.
If you're a Goblin or Worgen or you just play one in World of Warcraft — I admit the latter is far more likely — then you're finally ready for these, your Heritage Armor. Yes, there are tentacles everywhere. Yes, Stormwind and Orgrimmar are continually warped by the mad Visions of N'Zoth. But finally, you can stride forth in your best outfits to face the insanity, and really, that's all that matters.