Warcraft 3: Reforged's beta client yields surprises from datamining, but silence otherwise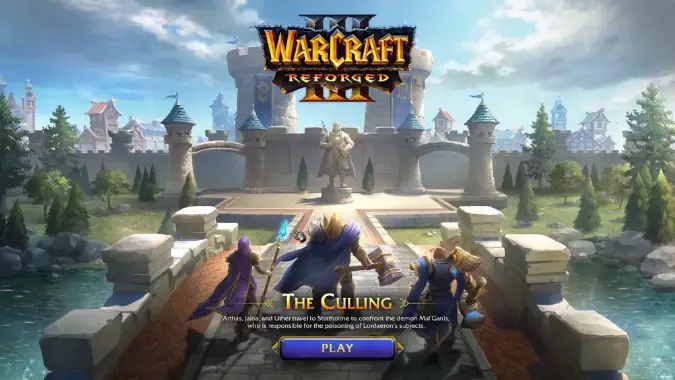 After being announced at BlizzCon 2018 we haven't heard a peep about Warcraft 3: Reforged, though the announced release date at the time was before the end of 2019. And while no official announcements have been forthcoming, the release of game assets on Blizzard's content delivery network has allowed dataminers to get a look at a lot of what's in store.
It's important to note that Blizzard has not announced that Reforged is in beta testing, and while some ingenious folks have been able to use the existing Warcraft 3 client in combination with these datamined assets to upgrade the game on their own, that's still not a beta test by any meaning of the phrase. Of course, if anyone other than Blizzard is offering to put you in the Reforged beta, it's probably a scam.
But back to the data! Some key takeaways:
As with StarCraft 2 — and as StarCraft: Remastered gained on release — the option to customize units with alternate skins has been added. For example, a version of Jaina Proudmoore that matches her Lord Admiral appearance in Battle for Azeroth is available for the Archmage hero unit.
Many appearances are consistent with how they appeared in WC3, — e.g. Jaina with her hood up — but the appearances of several characters have been adjusted to more closely align with how they've come to look in World of Warcraft. Kil'jaeden, for example, has his trademark wings from his two raid boss encounters in Burning Crusade and Legion, which he lacked in the original.
That said, dataminers have noticed some material showing up in the files that didn't exist in the original game. The Ashbringer wasn't implemented until later in World of Warcraft's content cycle, and yet here is a model wielding the original Ashbringer in Reforged. This could simply be an Easter egg from enthusiastic modelers — either at Blizzard or Lemon Sky, which is working with Blizzard on the remaster — or it could presage the addition of content in the remaster that would help tie it closer to WoW. The Ashbringer has an extensive story taking place before and during the Third War, so it's at least possible.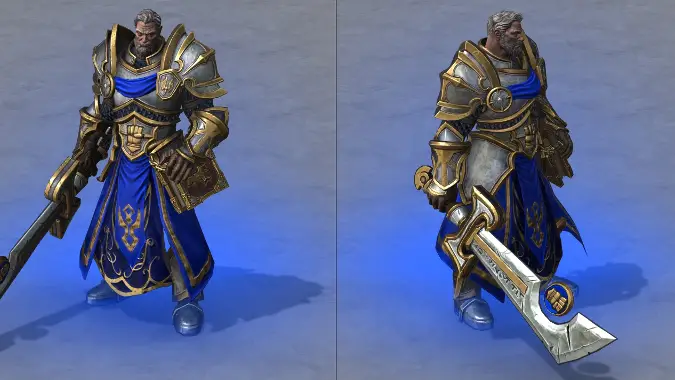 We're at less than two weeks until BlizzCon 2019, and speculation is high that major news about Reforged will be forthcoming from the show or shortly after — or before. We honestly don't know right now, because Blizzard is being uncharacteristically quiet with outward communication. The presence of this data on public-facing servers certainly suggests that it's getting closer to a release of some kind, and whether that's a beta or the whole Reforged enchilada we won't know for sure until something official comes down the pipe.