Everything you'll find on Blizzard Watch during BlizzCon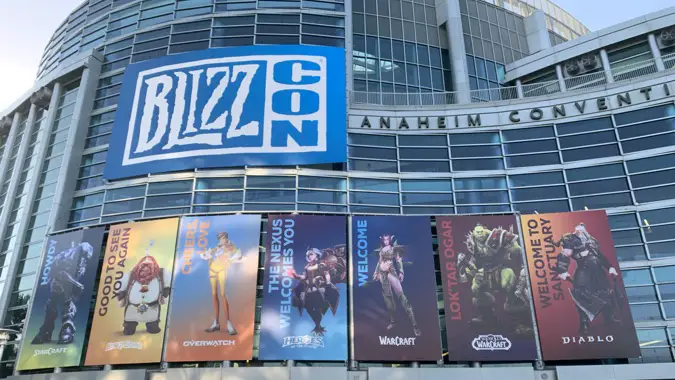 I have a good feeling that this year's BlizzCon is going to be packed with big news announcements, and here at Blizzard Watch HQ, we have big plans of our own. This year we're doing more streaming, more podcasting, and more posting than we've done before — so if you want to follow all things BlizzCon, here's what (and when) to catch everything we're doing over BlizzCon weekend.
Tune in to our livestreams
On our Twitch channel, Nico and Tyler will be providing live commentary throughout BlizzCon. They'll kick things off on Friday a half hour before the Opening Ceremony and stream through the four as-of-yet-unnamed panels that follow. On Saturday, they'll stream any game demos that pop up and offer more in-depth analysis of the news.
Twitch livestreams will start at 12:30pm central on Friday and continue through Saturday.
Listen to our live podcasts
We'll be hosting special BlizzCon editions of the Blizzard Watch podcast during the convention. These late-night podcasts will feature however much of the team is awake at the end of each day's panels, and after a full day of BlizzCon, you'll probably find the team tired and a little punch-drunk. That usually means a lot of fast-paced excitement with a side of silliness. This year we'll also have a second BlizzCon podcast on Saturday, giving our closing thoughts after the year's BlizzCon is complete.
The Blizzard Watch podcast will stream live on Twitch at 11pm central on Friday and 10pm central on Saturday.
Both will be available for download shortly after the livestream on your favorite podcasting channels.
And for the lore fans, Lore Watch will be recording on Sunday as usual — and I expect there will be plenty to talk about. This will be posted immediately for Patreon supporters and a week later for everyone else.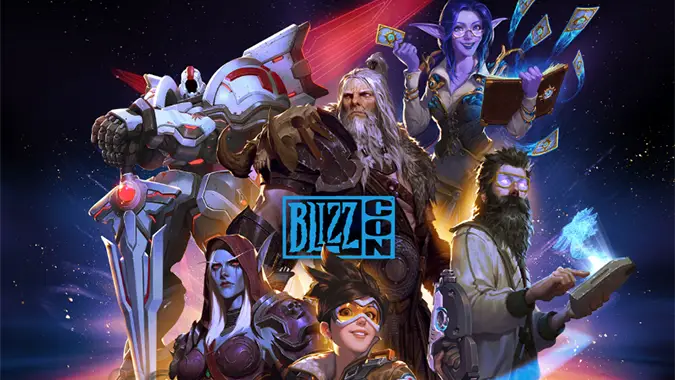 Read the latest news on the site
Our site coverage will be a little different this year: instead of our usual round of liveblogs, we'll be focusing on breaking out the most important news for you in individual posts. For everyone who wants to see the panel visuals, however, we'll be posting panel images to galleries throughout each major panel.
If that's too much to keep up with, we'll also be posting a roundup on Friday and Saturday morning and we'll update it throughout the day so you can see the news at a glance. And for anyone who enjoys hanging out in the comments section, we'll have a Queue post on both Friday and Saturday. My guess is there will be plenty of BlizzCon chatter to be found.
You'll also notice a couple of old favorites rejoining the writing team for BlizzCon: Alex Ziebart and Allison Robert. We're also welcoming two brand new writers in what is destined to be something of a trial by fire: Crow Tomkus and Liz Patt. And, of course, the regular Blizzard Watch crew is still here, too.
Bonuses just for our Patreon supporters
If you want a behind-the-scenes look at how we do BlizzCon, Patreon supporters at the $25+ tier have access to a special staff chat channel in our Discord. You'll be able to keep up with the news the same way we do: in a frantic dash of post assignments. You won't be able to chat in our staff channel — sorry, we're trying to get work done! — but you'll be able to see a bit of how the sausage gets made and get up to the minute notes on the very latest news.
We'll also be posting video live from the convention floor straight to Patreon, so you can experience BlizzCon right beside us.

Meet us at BlizzCon
Want to say hi? Mitch, Matt, and Cory will be at Con Before the Storm on Thursday from 6 – 7pm in the California ballroom. You'll find the event at Anaheim Hilton, just across from the convention center. And Dan will be roaming the convention all weekend on a desperate hunt for an outlet to charge his phone.
Though Con Before the Storm is over for the year, you can get a look at what it was like in our gallery.