VKLiooon sweeps Hearthstone Grand Masters in historic win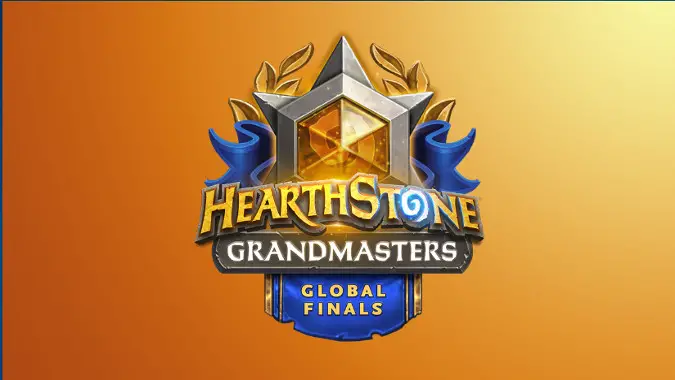 At BlizzCon 2019, Xiaomeng "VKLiooon" Li of China defeated Brian "bloodyface" Eason of Atlanta, Georgia in a 3-0 sweep to win Hearthstone Grandmasters, becoming the first woman to ever win the global Hearthstone championship. She dominated group play defeating 2017 World Championship winner tom60229 and EMEA Grandmaster season 1 winner Fenomeno without dropping a single game. Her toughest test came against Cassie where Li prevailed 3 games to 2, setting up her match with Eason.
Lion, as she is known to her fans, started with casting, streaming, and making content. Her play steadily improved and this year, she qualified to the Hearthstone Global Finals. On the Asia servers, she's know as an intelligent and consistent player who can quickly identify changes in the meta and react appropriately.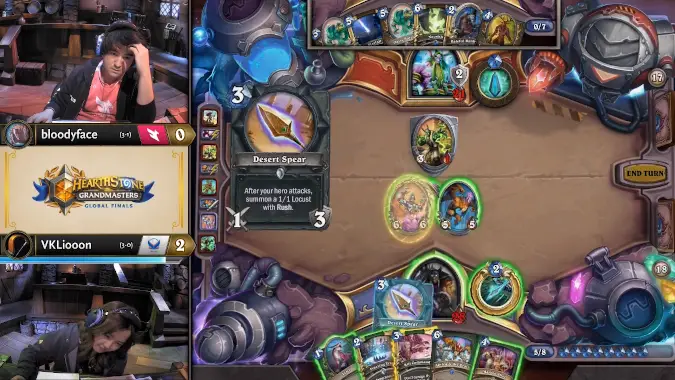 Decks and strategy
Her deck list for the Grand Masters was Malygos Quest Druid, Evolve Shaman, Combo Priest, and Highlander Hunter. The Highland Hunter pick, in particular, raised eyebrows as she was the only player who brought that deck. Most pro players and casters don't consider it strong enough.
In the first match, she pitted current meta darling Evolve Shaman against bloodyface's Quest Druid and ran him over. The tables turned in the second match. Lion now had to pilot the Druid deck against bloodyface's Shaman. When bloodyface got some terrible rolls on his Evolve — double Twilight Drake — he was already behind, and Lion never let him back in the game. For the third match, Lion pulled out that controversial Highlander Hunter. She had smartly banned away Priest and bloodyface went back to Quest Druid. Lion jumped on him early, worked her Secrets and Zephyrs, the Great to perfection and claimed the victory.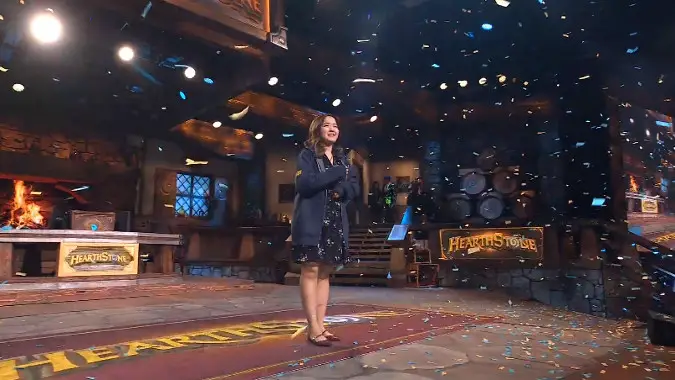 Role model
Women playing in video games face additional hurdles, and even moreso in the competitive world of esports. Lion hasn't been immune to the them. After the victory, she related a story of an encounter at a major tournament with a male player who told her "this isn't for you" and that she was in the wrong place. She now stands in the right place as the best Hearthstone player in the world.
Her thoughts after winning went to other girls who may want to compete at the highest levels of esports.
"I want to say for all the girls out there who have a dream for esports competition, for glory, if you want to do it and you believe in yourself you should just forget your gender and go for it."