When is WoW's Shadowlands expansion coming out?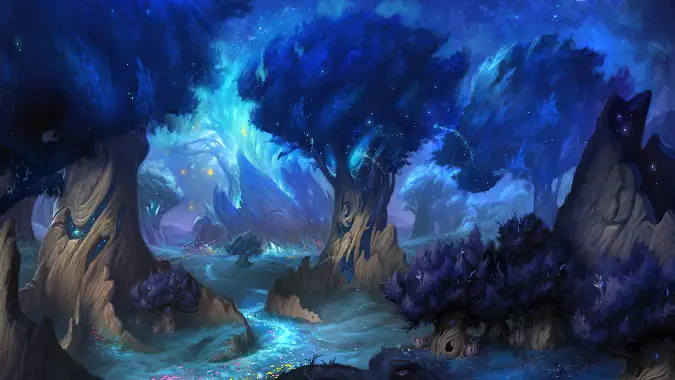 We all saw the World of Warcraft Shadowlands cinematic at BlizzCon, and some of us even got to play the demo, so right about how we're all frantic and trying to figure out when Shadowlands drops for us. When will we get to play this game? When, oh when, will we be able to get our hands on this land beyond the veil of life?
The short answer is we don't know, which is both not particularly informative and also not a lot of fun. But truly, we don't know. We know that we're not going to see it before next year, because as of right now it seems that patch 8.3 isn't dropping until then. It's not likely we'll get Shadowlands before the end of Battle for Azeroth after all. And with patch 8.3 as literally stuffed with content as it seems, I wouldn't expect Shadowlands to be dropping early in 2020.
Based on the last few expansion launches, in fact, I'd expect Shadowlands by late summer at the earliest. Legion launched on August 30, 2016, while Battle for Azeroth launched on August 14, 2018. This works out to about two years per expansion and I'd feel comfortable predicting something similar for this next expansion, with patch 8.3 getting a solid four or five months of life before a pre-expansion patch window of about a month and then Shadowlands launching in August or September of 2020.
That should give us time to deal with the Horrific Visions of N'Zoth, get our legendary cloaks, fight our way through Ny'alotha and do whatever it is we do to N'Zoth at the end. I expect we'll get a 9.0.1 patch in July or August which will debut the level squish and leveling revamp giving players the chance to get their alts to 50 before the coming of Shadowlands content, for people who want to switch alts — a lot of players may have decided to roll up a new Death Knight now that Allied Races and Pandaren can be DK's.
It's all speculation, of course — I really feel like I should emphasize that we just don't know — but it fits with the pattern for the last few expansions. With two years per expansion being pretty regular since Legion, I feel like we can say that Shadowlands won't be out until August of 2020.