Why is Diablo 4 going to save the entire world and bring a basket of puppies and kittens to your house?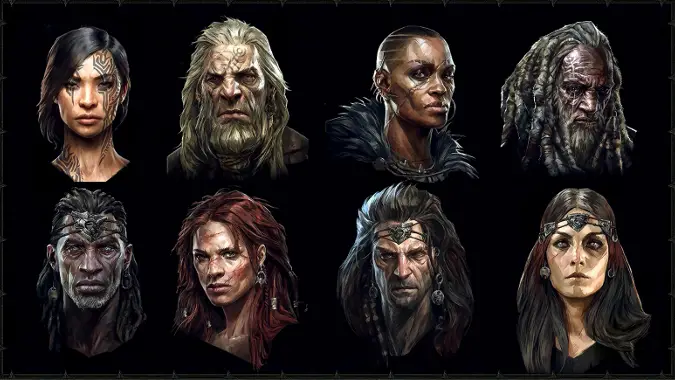 Okay, so it's not going to do that. Probably.
But Diablo 4 was an absolutely perfect little demo, and I'm so excited to get to play it for real that I keep finding myself thinking back to tooling around in the demo area on one of my four successive playthroughs of the 10 minutes or so they had on the show floor. There was a lot to love about this year's BlizzCon, of that there is no doubt, but for me I think Diablo 4 was the highlight — a game I've been waiting for, a game that seems to understand what I want from the franchise, a game that melds together Diablo 2 and Diablo 3 in ways that elevate the game. I mean, it understands that the Barbarian class is the best melee class the franchise has ever had and it's even found a way to improve it with the Arsenal system.
And then there's the Druid, a class that melds fast, frantic shapeshifting with nature based magic in a way that will have World of Warcraft players keening in frustration when they play it. Why aren't we like this, they'll say, and Diablo 4 will look at them with that old demonic glint in its eyes and say nothing.
Oh, and the Sorcerer has a lot of fun going around freezing stuff and then blowing it up with fire. If that's your kind of thing.
I really hope the Assassin gets in as well, or maybe the Crusader, or we could even see Paladins return. No idea. But it will all be awesome, and I get kind of dizzy thinking about it all. This is a game I've waited for and wanted for so, so long now — a game that will move the franchise and the story forward, a game that will finally answer the questions about where Lilith has been all this time, and what he ultimate plan for Sanctuary that we last saw in the Sin War novels finally ends up being. And the glimpses we saw at BlizzCon about the return of one of the seven evils makes me wonder if they're all there, and what they'll do when they show up if they are.
I'm so, so excited, y'all. So excited.
So do you think the Diablo 4 Collectors' Edition will feature baskets of puppies and kittens? Even if not, are you as excited to see Diablo 4 finally announced as I was?