How was your BlizzCon?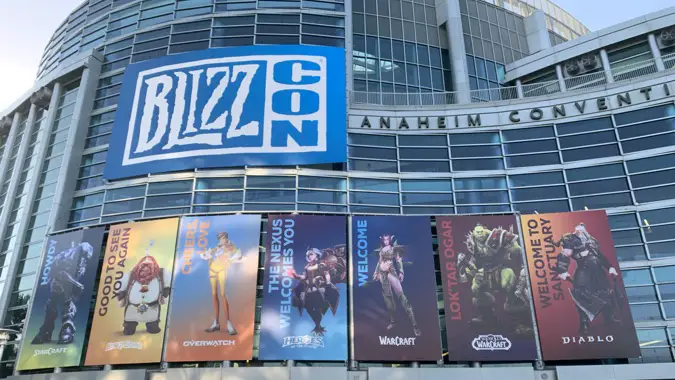 I'm writing this from the Seattle Airport after having just spent a week in California. I've still got another hour before my plane boards. My feet are killing me, my voice is a little hoarse, and I haven't stopped smiling. This was the first time I got to go to BlizzCon.
It was always something that I told myself I would do. Next year, I'd always say. The tickets sold out so quickly, it was easy to justify that next year. But this year was different. I got the ticket — I had to go now. The last few months have been a blur of planning and budgeting, with an especially fun moment of realizing that my passport was expired. Everything worked out though, and the trip has been amazing.
Just walking to pick up the commemorative statue I saw community figures and esports athletes that I've followed online for years. This would be the same for the rest of the trip, right around every corner was someone I knew or looked up to. I spent the weekend talking to streamers, Blizzard employees, and even readers of Blizzard Watch. For some reason, Flanageddon and I kept running into each other. Although it didn't hurt that we're both super tall, so it's easy to pick each other out of the crowd.
The days were filled with dashing from demo lines to panels and everything in between. While at night I hung out at the convention hotels drinking Murky labeled beer and meeting even more people. It was surreal how many of the major figures from Blizzard were just hanging out!
I'm already planning on how I can make next year's event. This was just too much fun. Were you one of the people I walked past in the convention hall? Have you been to BlizzCon's in previous years? Are you planning to go next year? If you stayed home, can I convince you to come next year, or are you content with watching in your jammies from home?