How Diablo 4 has been influenced by Diablo 2 and Diablo 3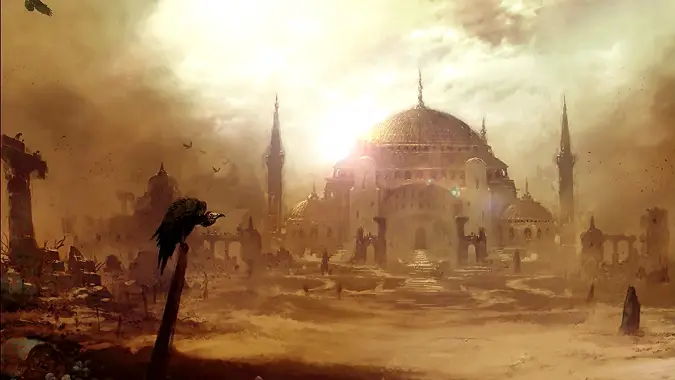 Keep in mind that Diablo 4 is not only not out yet, it's not even remotely out yet — at present it's a 10 minute or so demo available only at BlizzCon. It's a work in progress deep within the Blizzard game mines (trust me, I've been there, all video games are mined from a rich vein of Ideatonium) and not, say, an actual playable game. That being said, it's true that Diablo 4 certainly bears a certain similarity to its predecessors. So let us discuss those similarities now, so that as time progresses and we know more we may return to this subject with fresh eyes.
Since I spent a solid 50 minutes or so playing — and replaying — the demo, I have some insights to share on the relationship between Diablo 4 and its forbears.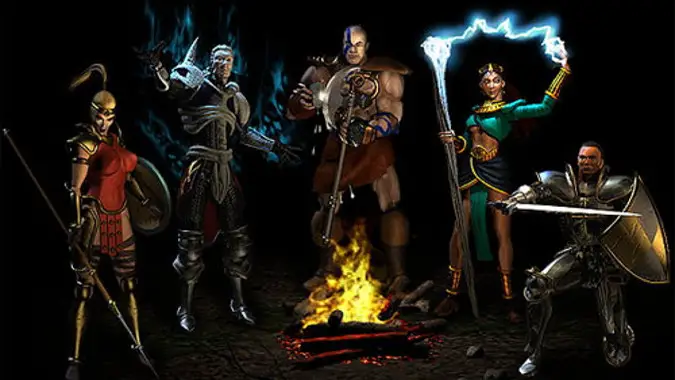 How Diablo 2 enters the mix
Diablo 4 is definitely looking back to the biggest game in the series for its aesthetic and mood. It's a dark, dismal, blood-soaked game so far, with a literal dungeon crawl in it at one point, and a general air of dread and doom caked over everything. And I mean everything — the general feel of the world as the demo presents it is one where the past fifty or so years has ground the world down. Hope is in short supply, the people are fearful and desperate, and even acts of heroism often end in pain and despair.
There are also mechanical similarities between Diablo 2 and Diablo 4, with the return of talent trees in particular allowing you to choose your character's abilities with more granularity and depth. Seeing that talent window when playing Diablo 4 on the BlizzCon floor absolutely reminded me of days past playing D2, and it's a very deliberate evocation of the granddaddy of the series. Also, the three playable classes? Druids were last seen in Diablo 2, as were Sorceress characters. The Barbarian has been in both Diablo 2 and 3 and it's hardly surprising that they made a return in this game as well.
In fact, that's a good segue into what Diablo 4 takes from its immediate ancestor.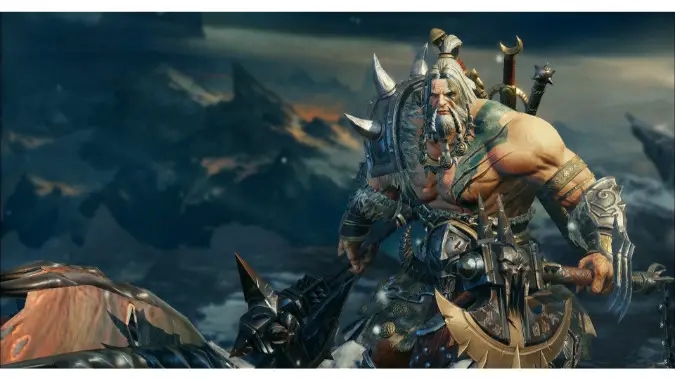 The legacy of Diablo 3
First up, this game plays so much like Diablo 3 it could almost have been, at least mechanically, an expansion of it instead of a game of its own. Again, it needs to be said that this is a 10 minute demo, and one that didn't contain innovations like mounts. But in that ten or so minutes, the gameplay we get feels so, so familiar if you've ever played Diablo 3. Since the Barbarian is the class that appears in both games (both Sorceress and Druid were not in D3) let's use them to discuss how the games converge.
The skills on the demo include some familiar ones, with Frenzy and Leap making a return and a slight variation of Seismic Slam called Upheaval entering the fray. The Barbarian still used the Fury mechanic as its main resource and if you've ever chosen to rend limbs with a Barbarian in D3 you'll have absolutely no difficulty picking up what's going on. The Skills pane was full of abilities that your average Diablo 3 Barbarian would have no trouble finding.
It's also fair to say that Diablo 4, despite its emphasis on grime and grim tidings, has quite a bit of an aesthetic legacy from Diablo 3. The dying village in Scosglen reminded me very much of New Tristram, although the graphics have definitely improved and there's a better sense of scale.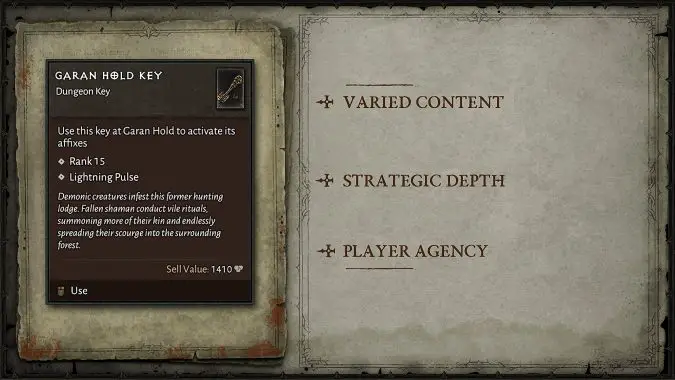 How both blend together
Boss fights are harder than Diablo 3 and also more complex than Diablo 2, with more moving parts and more need to anticipate what's coming and not just stand there. There's a trace of the truly brutal boss fights one could experience in either game here, even though I couldn't dial the difficulty up and all the characters were level 20 on the demo. I should point out, we don't even know for sure what max level in Diablo 4 will even be. In general, gameplay feels very heavily Diablo 3 inspired, but with enough traces from Diablo 2 to make it a more visceral affair.
The world itself, from what little we've seen and from concept art from the World and Lore panel, definitely looks like it's hearkening back to Diablo 2 and then running it through decades of bad, bad news. Even when we're going to places we saw in Diablo 3 like Kehjistan, we're doing so through that lens of destruction and decay. The world of Sanctuary is in rougher shape than ever.
With three of the five classes revealed as Diablo 2 returns, we'll see what the remaining two will end up being. If the Necromancer does make a return, that's four out of five from D2 and two out of five D3 classes; which would not surprise me, as I expect the Demon Hunter to be a popular favorite among many for the fifth slot.
Diablo 4 definitely looks back to its roots, and I'm curious to see how I'll feel once I get to see more of it.