What do you think of the World of Warcraft 15th Anniversary event?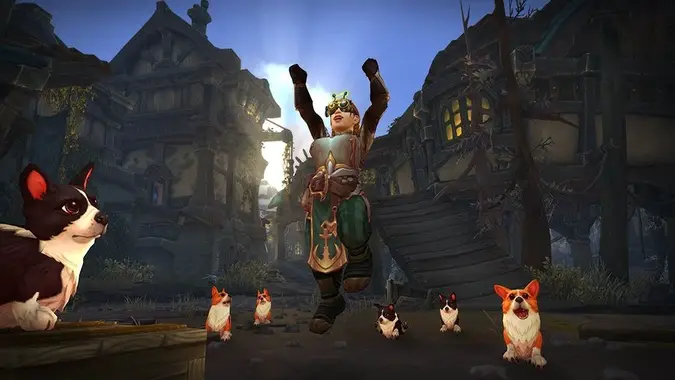 I ask this sight unseen because I actually haven't seen it yet. I'm still pretty drained from BlizzCon and haven't logged on, so when I ask you, "How's the 15th Anniversary?" I'm completely unspoiled. I haven't tried Korrak's Revenge, I haven't done the various retro raid bosses. You, on the other hand, may have, and so I'm deeply curious — should I fight past the fatigue and log on? Will I enjoy them? What do you, the readers at home, think about World of Warcraft and how it is celebrating turning fifteen whole years old?
Fifteen. Wow. That's a kid in high school. A kid born in 2004 is fifteen now and that kid is probably a better World of Warcraft player than I am at this point. I'm old, my reflexes are shot. Between WoW Classic and this event I feel like I'm standing on the edge of a grave with a banana peel under my foot and Mitch about to shove me in. Not that he would do that. Unless any random piece of silverware told him to, anyway.
But to focus on something happier, what's the LFR with all the bosses like? Is it like the Molten Core 10th Anniversary run? Better? Worse? Are you enjoying the old school Alterac Valley feel of Korrak's Revenge? I've heard some complaints that you don't get badges for winning, which seems wrong to me, but maybe they're trying to recapture the feel of dropping out of AV after a while because it was never going to end anyway. I honestly don't know. Should I log on today and queue up for it, or would my time be better spent doing the anniversary raid instead? And for you folks who have the Deathwing mount, is it cool?
I'm sneezing my brains out so I'm pretty sure I got sick at the con, but still — I want that mount. Let me know, guys, Should I be doing this? What do you think about the event?