Who is your favorite ancillary character?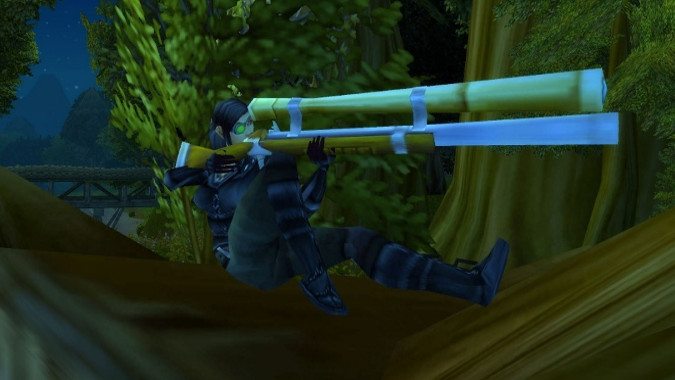 An ancillary character in games like World of Warcraft is one who isn't, say, Thrall or Sylvanas or Jaina — an NPC who shows up from time to time, maybe just one quest or quest chain. Like Johnny Awesome or Gorgonna. People who aren't going to change the world or change everything or any of that stuff, they're just people.
What I love about these characters is that they don't steal the story focus away from my character and what I'm doing when they show up — they serve to help emphasize the game's story. I especially liked Amber Kearnen because she went from a character I got to see in Westfall when I was trying to figure out what the Defias were up to, to a member of the SI:7 squad in Pandaria, and eventually a friendly presence in my garrison. There's something that helps make the world feel instantly more alive to me about these characters that give quests, take part in quests, and otherwise fill out the world without being faction leaders or world-shaking heroes. They show up, do their job, and sometimes don't get the best ending. Amber, for example, died in Legion, and I'm still salty about it.
Another character I'm very fond of is Joanna Blueheart. She's just very much a great ancillary character — she shows up for one quest line, does a great job of standing in for a whole generation of Alliance troops, and is never really seen again. Even if she did appear again, she's not a prince or the most powerful Mage of her generation or a champion of the Horde — she's just Joanna, commander of a small Alliance post with a job to do.
So how about you? Who's your favorite character that you met doing a quest or exploring the world? Not the big Sylvanas Windrunners or Genn Greymanes, but the characters that make the world feel lived in and real. The little guys and gals.