What positive moments have you experienced as a result of being part of a fan community?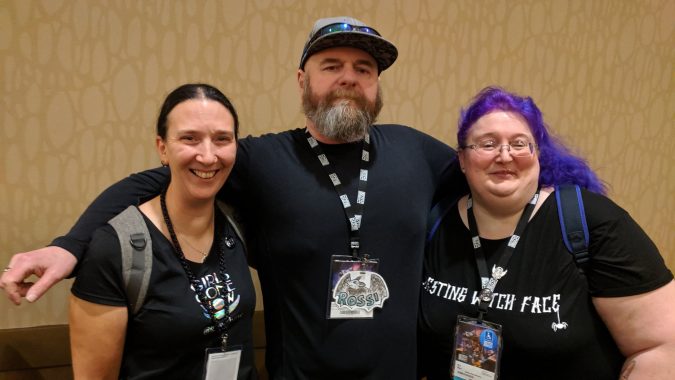 In my case, it's probably my continuing ability to see at all.
I mean, I don't like to make it the totality of my life or anything, and I try to keep the talk about it to a minimum. But the fact is, if not for the community of fans around Blizzard's games that allow me to keep writing for this site, among other things, I have no idea what my life would be right now. It has also caused a whole lot of y'all to come together and directly help me when I was struggling with my medical care and trying to get my bleeding retinas in shape. It was the people who I played World of Warcraft with, and the people who read my writing about that game and others like Diablo 3, who came together and helped me.
Over the years, I've been supported in various ways by this community. Not just the big ones like helping me pay for eye injections that have preserved my sight, but people have been there when my depression has been dragging me down, and so many of you came out to meet me at BlizzCon in 2019 that I simply lost track, and every single one of you that I met was absolutely lovely. So many of you saw me floundering, my anxiety over being in crowds and meeting new people weighing me down, and I was frankly amazed at how many people made sure to try and do something to reduce that anxiety.
It's been pretty humbling. We often hear about gate-keeping and toxic fandom, but there are good people out there in these communities who just want to share something that brings them joy. I've personally been enriched by my time in this particular fandom, and I'm so grateful for all the good people I've gotten to meet because of it. And also for the whole eyesight preservation thing. Seriously, I know that sounds flippant, but thank you all so much.
So what's your story of fandom and community being welcoming and awesome?