WoW
Jan 9, 2020 5:00 pm CT
WoW's Auction House will finally get a much-needed overhaul in patch 8.3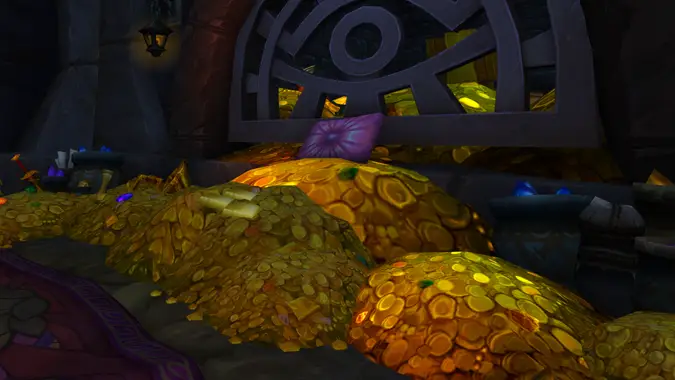 The basics of the Auction House in World of Warcraft have remained mostly unchanged since 2004. There have been a few updates to try to encourage people to stop annoying behavior, like a change last year to increase overall deposits when people post hundreds of single stacks, but in general most people just got fed up, downloaded Auctionator or Trade Skill Master, and forgot about what a hot mess the whole business was.
But Blizzard didn't, because the Auction House will receive a big update in patch 8.3 — and yes, this includes another fix to try to dissuade people from posting all those single stacks.
Currently, you're at the mercy of what's listed on the AH. If you need fifteen ore, you can buy fifteen single stacks — which is time consuming and inadvertently rewards those annoying jerks who list singles — or you can buy a stack of 200, then relist 185 of them. When patch 8.3 launches, you can just say that you want fifteen ore, and it'll pull that fifteen from however many are currently listed at your current price. If three people list five ore each, you'll buy from each of them, or if someone lists 200 you'll just buy a partial stack. If you're the person listing that 200 ore and only manage to sell fifteen, you'll get the purchase price of that fifteen, and if the 185 remain unsold, you'll get the partial stack in the mail.
There's another new development pulled right from AH addons: shopping lists. You can query items directly from list you set up, so if you need flask mats you can just check them via the list rather than typing and searching manually. This is something I didn't think was all that crucial until I started using it, but it's a really big time saver once you get it all set up.
Some of the improvements made are on Blizzard's back end, to make things much faster on our end. It's not something we'll be able to see as clearly as a UI update but those improvements should speed up each transaction, making things much more user-friendly there, too. Blizzard supplied us with an official preview of the new AH if you'd like to see what's in store.
Even though I doubt I'll be retiring my AH mods, these changes will make for a better experience for everyone. I'm excited for the partial stack purchasing capability, and I'm honestly not sure who lists single stacks anymore because they're so universally decried as annoying — but they should be gone for good when the patch arrives. There will definitely be something for everyone in patch 8.3.