How to race change in World of Warcraft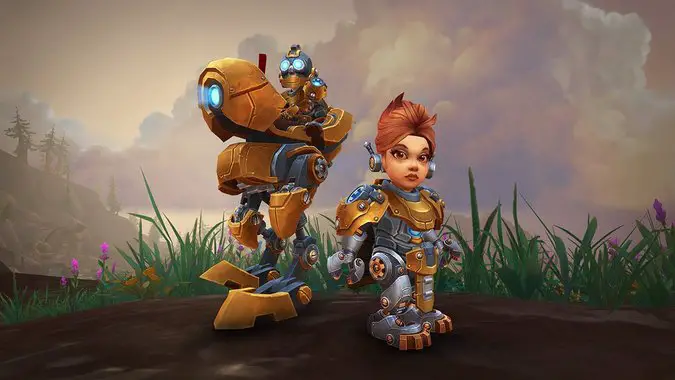 With the recent introduction of WoW's latest Allied Races — the Mechagnomes and the Vulpera — you might find yourself considering paying for a race change. For a one-time fee, you can swap over your character to a new race and make use of their new racial abilities and looks. Here's exactly how to complete the race change process.
The first step to undergoing a race change in WoW requires you to open up the game and click the Shop button on the bottom left. There you'll find a list of options to purchase like faction changes, character transfers, and appearance changes. Race change is available there for a standard price of $25, although it periodically goes on sale for a little cheaper. Once you buy it, you'll be prompted to choose a realm and the character you want to apply it to. Once that is confirmed, you'll see an icon on the left of your chosen character's name that will send you to the character creation screen.
You should know a few things before going into a race change though. Race changes only work on characters that are at least level 10 for regular races and at least level 20 for Allied Races. Death Knight characters must be level 60 or above. If the character has any other pending services on them like a name change or a server transfer, you won't be able to race change them. If you're expecting to swap to an Allied Race like the Mechagnomes or the Vulpera, you'll need to have unlocked them first by finishing their specific requirements. If you want to see the full details on what exactly is required and what all swaps over with you, read Blizzard's post.
If you meet all of those requirements and go through with the process, you'll have a character with a new race and potentially a new name! Given how strong all of the new Allied Race racial abilities are, it's not a bad choice to swap over if you want to wield a little bit of that extra power. Plus, Vulpera have an incredibly cute sleeping animation that's worth the price alone.