WoW
Jan 14, 2020 11:40 am CT
How to unlock Vulpera in patch 8.3
Click here for more photos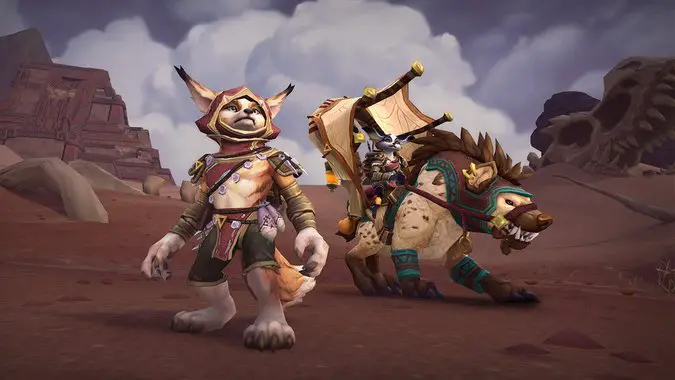 So you want to be a fox? Well we have just the help for you!
Unlocking Vulpera is pretty easy to complete, and it's something you can get started on now to be ready when patch 8.3 does come out. Whether you've been playing throughout the expansion and just want to check what you need, or if you're debating leveling a Horde character just to try out the newest furry little race, we have everything you need to know about unlocking Vulpera.
There are three things you need: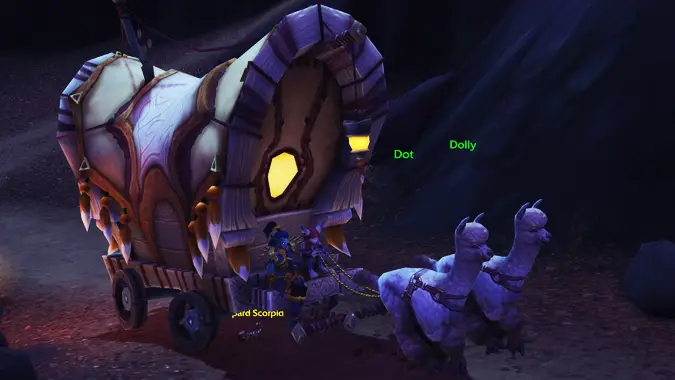 Completing Vol'dun's story
First up, you need the Vol'dun meta achievement Secrets in the Sands. This is also a requirement for Battle for Azeroth Pathfinder, Part One, so if you have flying already then you're all set with this step.
There are seven parts to complete the main story. If you leveled through Vol'dun, this should be pretty easy — even going partway through Vol'dun before hitting 120 would get you a good majority of it done. For anyone starting a brand new Horde character, these are the storylines you need to complete.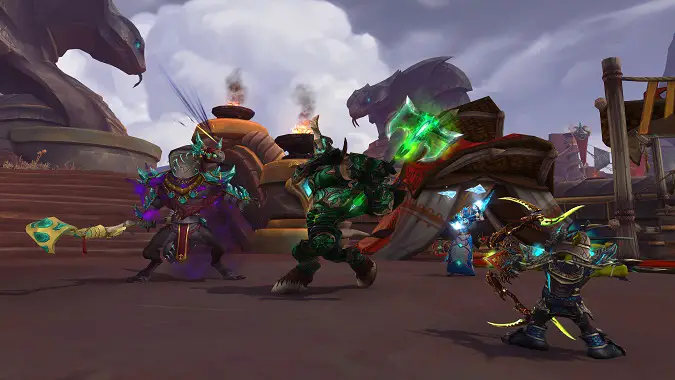 Getting rep with the Voldunai
If you have been playing most of this expansion, you very likely already have Exalted status with the Voldunai. If you're leveling a new character through Vol'dun, you'll probably hit Honored by the end of the zone. You need to be Exalted to unlock Vulpera, but there are a variety of ways to farm reputation.
The easiest way to gain reputation is to complete all the world quests in Vol'dun and utilize a Voldunai Contract for extra rep. This also helps if you're clearing the board and doing other world quests as well. When the Voldunai emissary is up, you get 1500 rep from turning it in. If a Faction Assault is going on in Vol'dun, you'll get an extra 500 rep from completing it as well.
Some missions on your mission table will offer Voldunai commendations as rewards for more rep. If you do Island Expeditions, sometimes you can get a Shimmering Shell to drop, which will give you 250 rep for turning it in. You can also purchase these for 100 Seafarer's Dubloons.
There are also a couple world events to maximize your reputation gains.
The Darkmoon Faire is up this week and at the beginning of every month. The World Quest event will be up at the beginning of November and over Christmas in December.
Welcoming the Vulpera to the Horde
Once you've completed the story and gotten Exalted with the Voldunai, all you have left to do is wait for patch 8.3 to recruit the Vulpera as an Allied Race through a special quest chain. This grants you the Allied Races: Vulpera achievement and the Vulpera racial mount, Caravan Hyena. After that you can make a brand new Vulpera character. Leveling your new character to 110 gets you the fancy new Vulpera Heritage Armor.
If you're curious what your new Vulpera could look like, check out our galleries of all the male Vulpera and female Vulpera customization options.