WoW
Oct 7, 2019 2:34 pm CT
Mechagnomes and Vulpera are the new Allied Races coming in patch 8.3
Updated
In patch 8.3, Alliance will be getting Mechagnomes and Horde will be getting Vulpera as new Allied Races in World of Warcraft.
We've known that we'd be getting new Allied Races at some point, and we've had hints and suspicious updates that pointed at some races as more likely than others. Specifically, Mechagnomes had unique dances added during patch 8.2's PTR and Vulpera had customization options datamined. Blizzard had said previously that simply adding things like different faces and skins — the options we generally have access to in the character creation screen — doesn't necessarily mean that those races will be available to players. It happens to help them in creating NPCs and creating a more immersive world. However, they also sneakily led us a bit astray, since those very Vulpera customizations do now mean players can play as them.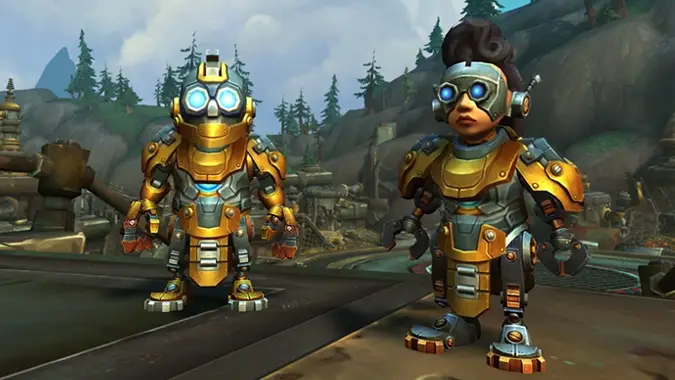 Classes and Racials
Mechagnome
Vulpera
Allied Race Requirements
The requirements to unlock the new Allied Races are very similar to the previous races we've had, and very easy if you have been playing through this expansion. For Horde players, you'll need to complete the Vol'dun quest line — very easy if you leveled through the zone at all — and be exalted with the Voldunai. For Alliance, if you already have Pathfinder Part Two, you're well on your way — you just need to be exalted with the Rustbolt Resistance. And just like the the previous Allied Races, once you're exalted with the requisite factions, you'll just need to complete a quest line to finish unlocking the new races and welcome them to your faction.
This week we have the Darkmoon Faire going on, which includes a 10% experience and reputation buff. If you want to play one of the new Allied Races in patch 8.3 but haven't caught up on reputations, now is a good time to do it.