WoW
Jan 21, 2020 6:00 pm CT
How to get the Shadowbarb Drone, your very own Aqir mount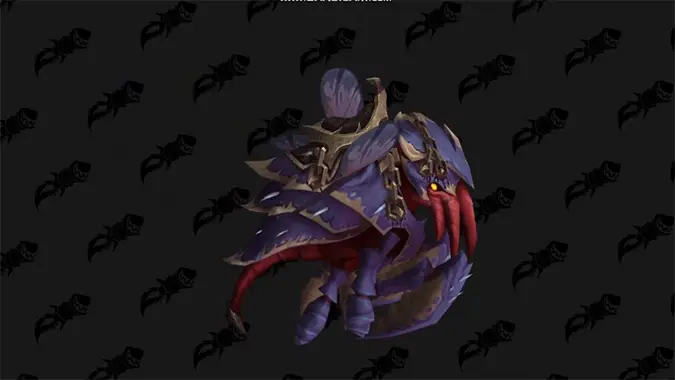 WoW's latest flying mount — the Shadowbarb Drone — is now available with the launch of patch 8.3. If you have a month of game time and the perseverance to raise a small bug from larva to adult, you'll be able to ride it around Azeroth as either Horde or Alliance. Like other mounts in the game, you'll have to persistently complete daily quests until it's ready. Here's how to get your own Shadowbarb Drone mount.
We can break down how you obtain this mount into some simple steps, but if you want a detailed guide on everything, you can check out Wowhead's piece. The big things to remember up front are that it will take about 30 days of daily quests, the final stage of the grind can go a little faster than the previous parts, and you'll receive two rewards before the mount.
The first step is pretty simple: you need to finish the Visions of N'Zoth introduction quests. These can take a few hours, depending on how engrossed you are in all the new story events, and how long you're reeling from that punch. Keep in mind that new level 120 characters will also have to have Nazjatar and Azerite Essences unlocked too — you can see how to do that over here.
The next step requires you to go pick up a Voidtouched Egg that can be found during the new N'Zoth assault events in Uldum. It's a peculiar-looking egg that's located near Ankhaten Harbor and Schnottz' Landing. When you interact with it, you'll get the quest The Incredible Egg that sends you to H'partho Ardoros. From there, you'll pick up the quest Match the Hatch and go click on some other voidtouched eggs.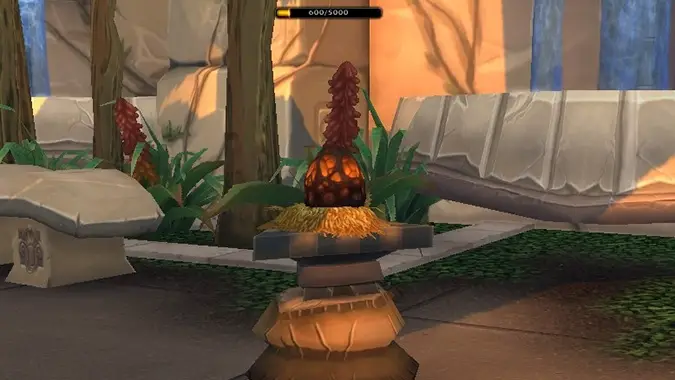 After that weird Easter egg hunt, you'll have the ability to start doing daily quests to raise your baby Aqir. The things to remember here are this: daily quests give your egg 300 experience and unique quests give it 900 experience. All you need to do is complete the various quests to increase your egg's experience bar until it reaches 4,999 out of 5000. Once you reach that point, you will need to come back the next day and start the next part of the journey.
The next step has you pick up the quest Coming Out of His Shell. This is where you get your first reward: the Aqir Egg Cluster toy. There's a quest right after and then a whole new set of daily quests to complete in order to raise your larva's experience to 5,000. It's the same process as before except this section ends with the second reward. When you're done, you'll be given the Shadowbarb Hatchling. One more set of quests to go!
The final stage of this whole mount questline has you training your hatchling — this is the part that can vary the time required to complete this stage depending on your efficiency. To do this, you'll get a daily quest that will let you summon him to help you in invasion battles for 10 minutes. When you defeat enemies during this time, he'll gain experience. Low-health enemies grant 5 experience, normal enemies grant 20 experience, and elites grant 30 to 50 experience. If you or your hatchling die during the summoned period, you'll no longer be able to bring him out for that day — so be careful! There's another daily quest that is a Pet Battle which rewards 900 experience to your hatchling. Other than those two new unique quests, there will also be a set of others to finish.
When you're done with the 5,000 experience again, you'll open up a few final quests that end in your very own Shadowbarb Drone mount! Congratulations, you earned him. But be careful flying that thing near capital cities with all the Old God fear going around.