WoW
Jan 28, 2020 3:00 pm CT
What ilevel do you need for Ny'alotha LFR?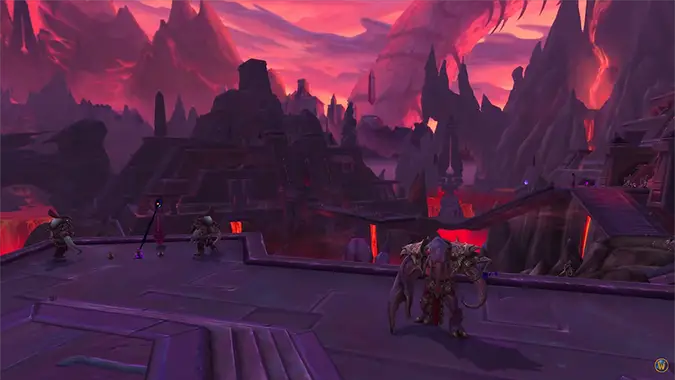 Ny'alotha is here. Well, it was here already with the launch of patch 8.3, but now every WoW player can enter the Waking City if they have a high enough item level. For anyone looking to run Battle for Azeroth's latest raid, here's everything you need to go before queuing up for the LFR version.
The 12-boss raid is separated into four wings, much like previous raids in this expansion. To enter the first wing — which launched this week — you'll need to have an average item level of 410. As always, you can check that in your character panel or you'll know yours isn't high enough if you can't queue for it via the Raid Finder. You'll also need to have completed the introduction quests for Patch 8.3 Visions of N'Zoth.
If you do manage to get in, you can expect item level 430 gear to drop from the first 10 bosses. The final two — the Carapace of N'Zoth and N'Zoth the Corruptor — will drop item level 440 gear. Unlike previous raids, the gear that drops in Ny'alotha will not Warforge or Titanforge. Instead, it'll have a chance to be corrupted. We have a full guide on how those items work, but know that they'll come with some special bonuses that also increase a very bad corruption stat for your character.
The remaining wings of the LFR raid will be released every other week until March 10. So that give us the second wing on February 11, the third wing on February 25, and the last wing in March. That should give you quite a bit of time to work on the bosses and grab some loot. If you need a little help with those, we have a guide on how to kill every boss in the first wing with ease.
With the right gear, attitude, and perseverance, you should be able to climb your way to N'Zoth and stick an axe in him or maybe slap him with a spell. After all, Old Gods may have weird mind tricks, but they never work for very long — and what's a few wipes anyway? Good luck out there champions!