It's your last chance to celebrate Blizzard Watch's 5th anniversary with a new phoenix t-shirt! (Or hoodie! Or coffee mug!)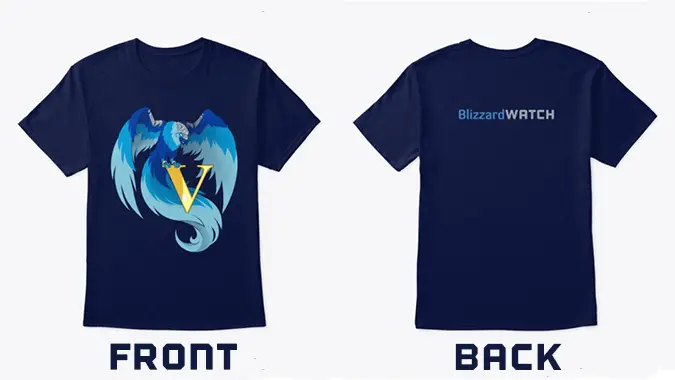 As of February 3, Blizzard Watch has been up and running for five years. That's five years of expansion and patch coverage, BlizzCons and Blitzchungs, new writers and old favorites bringing you news, analysis, and opinions on all things Blizzard. Thank you all for your support as we continue in our mission to be a strong and reasonable voice in the community.
As part of our 5th anniversary festivities, we once again have a celebratory t-shirt with art by the always-amazing Noxychu. You can order yours from our Teespring store to support our site, show your #TeamBlizzardWatch pride, or just sport some great art.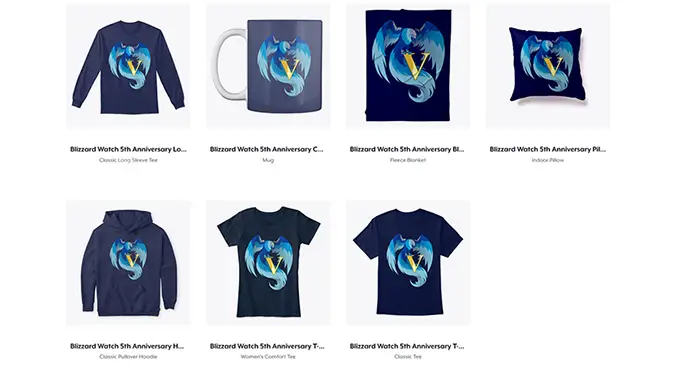 But that's not all, because this year you can get the Blizzard Watch phoenix on all sorts of merch. The t-shirts also come in women's comfort tee, classic long-sleeve tee, as well as pullover hoodie. For your non-t-shirt needs, there are also blankets, pillows, and coffee mugs for those late night raids.
Everything is available on our Teespring store for the next two weeks, so you have until Sunday, February 16, to order. If you want a shirt, time is running out!
Thank you for your support these past five years. We're looking forward to many, many more together!