What is Mondatta doing in Overwatch 2?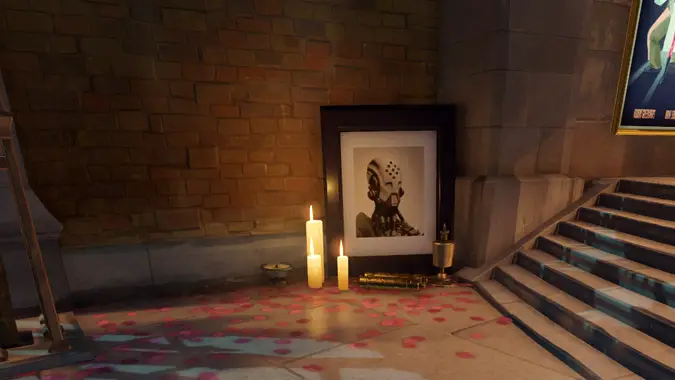 A certain voice turned up in Overwatch 2 that I was not expecting to hear, because the person that voice belonged to in-game is supposed to be dead.
In the Overwatch 2 gameplay trailer, as we cut to Monte Carlo and see incoming Talon dropships and troops, we hear a voice say mournfully "I can't do this." We then hear Doomfist respond by saying "You've made your choice. Nobody will stop us." Cut to dapper and menacing Doomfist, turning to face an omnic, whom we presume is the one speaking.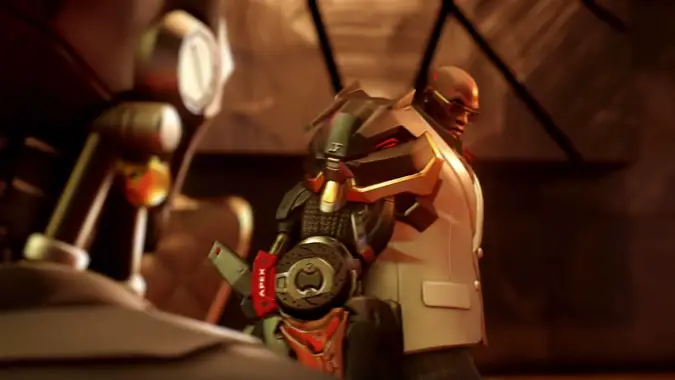 We don't get another shot of this omnic in the gameplay trailer, so it's not completely clear who he is, but folks have noticed that he sounds a lot like Tekhartha Mondatta, the leader of the Shambali Monks. And folks also noticed that the map announcer for the show floor demo of Toronto's Push mode is the same voice. (You can hear it most clearly at the beginning of this video, but admittedly it's hard to find good examples.)
The thing is, Mondatta is dead. Widowmaker put a big old bullet in him in Alive. They built a memorial for him in King's Row. Tracer and Zenyatta mourn his passing in voice interactions on that map — and yet.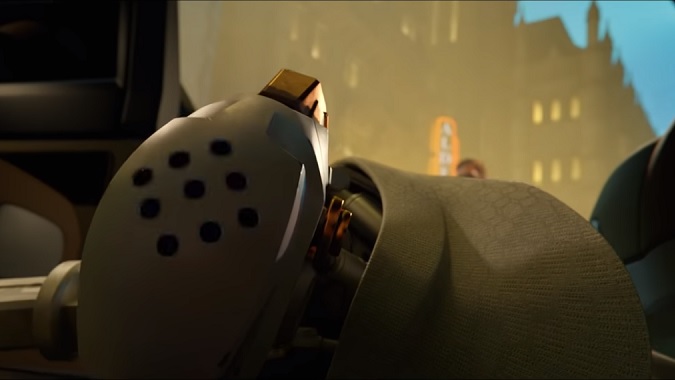 Let's review some history here, and then speculate on what could be going on.
We know Mondatta is one of many outcast omnics who experienced a "spiritual enlightenment." These omnics came to believe in the Iris, a force which is something quintessential and metaphysical — and as-yet unexplained in the lore — that unites omnics with humanity. Mondatta and his brethren, the Shambali monks, began to spread this wisdom around the world, advocating for peace and understanding between humans and omnics. Zenyatta disagreed with this course and went on his own path, but that's not relevant here.
One event in this advocacy was the initiative to build Turing Green SW0, an omnic housing enclave in England. Mondatta was on hand for the groundbreaking ceremony with the Mayor of London, but it turned into a catastrophe when Null Sector invaded. The omnic terrorists took Mondatta and several other dignitaries hostage, fortifying the area against any resistance. It was only when Overwatch violated a direct warning from England's Prime Minister and interfered in the uprising that Mondatta, the Mayor, and all of the hostages were freed.
It would take several years, but eventually Mondatta returned, under heavy security, to give a speech in King's Row to again advocate for better relations between man and machine. This event was interrupted when Tracer intercepted Widowmaker, who was intent on assassinating Mondatta. Ultimately, Tracer failed, and Widowmaker's shot took down Mondatta, giving the assassin her much-sought after moment of "feeling alive."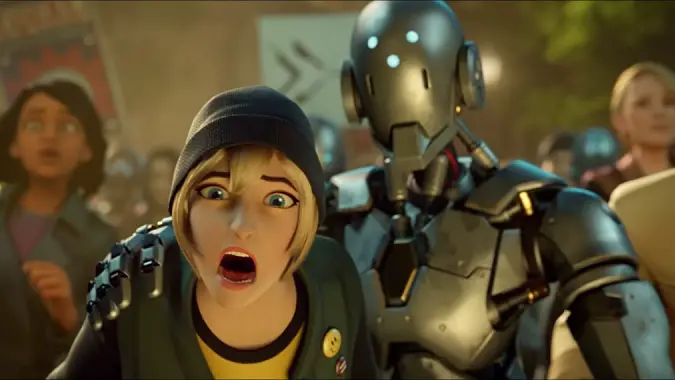 And after that point, everything points to Mondatta being dead. The memorial in King's Row, the voice lines remarking on his loss — it's unambiguous. But Overwatch has a tendency to bring dead people back, so it honestly wouldn't be surprising if it turned out that Mondatta had actually survived the attack and then just never told anyone.
What's more curious is how he apparently came under Talon's control, since that's clearly what the composition within the gameplay trailer is meant to communicate. Mondatta is being asked to do something he doesn't want to do, and Doomfist reminds him that he "made [his] choice" and that "no one will stop us." What that choice was, and whether "us" is meant to just be Doomfist and Talon, or if it includes Mondatta, is what's up in the air right now.
A detail that may be relevant is this: in Doomfist's comic Masquerade, Doomfist himself comments on Mondatta's death. Both he and Maximilien comment on Widowmaker taking the initiative to do that job, which suggests that it wasn't part of a larger strategy to seize control of Mondatta, but simply an independent piece that plays into Doomfist and Talon's overall goal of inciting global conflict. And the tension between humans and omnics in London has only ratcheted up since Mondatta's assassination, which we see echoed when Zarya visits London in her comic.
All of this leaves a lot of questions: is it Mondatta at all? Is it an echo of his consciousness in a different shell? Is it an impersonator being used by Talon to motivate the Null Sector uprising? (Omnic actors and filmmakers like Halfred Glitchbot are a thing, you'll remember, so an impersonator isn't impossible.) And what is "Mondatta" doing in Toronto?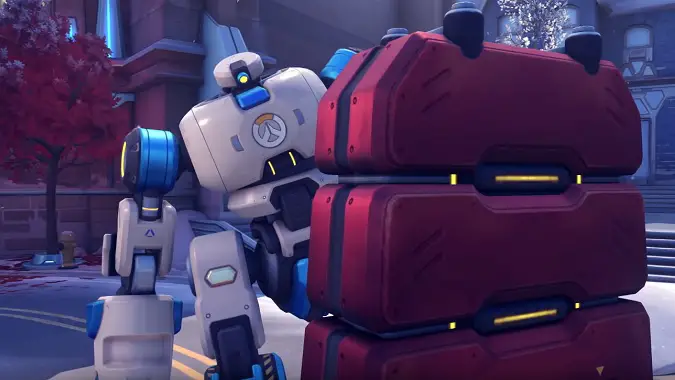 Let's be real: the detail that Mondatta's voice is the announcer for Toronto's Push mode isn't really relevant in a narrative context – it's only evidence that the map has an announcer that's not Athena or the Junker Queen. Since all of the PVP gameplay in Overwatch is outside the story, that's neither here nor there. However, Mondatta's voice in the gameplay trailer is being played while showcasing Talon, Doomfist, and upcoming map Monte Carlo — where Maximilien, Talon's money launderer, owns a casino — so it feels likely that a story mission where we're fighting against Talon in Monte Carlo is all but assured.
It's also notable that the OTHER place where Talon shows up in a narrative sense during the gameplay trailer is when Genji is fighting them, on the unknown map where he meets with Zenyatta. It's a thin string to speculate on, but the monk being invoked into the story when it has something to do with Mondatta feels like a way to actually involve Zenyatta in the game narrative. This is significant because Zenyatta is notable for being the only character in the original announced cast of the game who hasn't been featured in a comic, animated short, or any other cross-media (aside from his appearance in Year 2 of Junkenstein's Revenge, which hardly counts as more than a cameo) so to borrow a phrase, it's about time.
Do you think it's Mondatta in Overwatch 2 — or is there something more sinister at play?