We may finally be getting that Diablo Netflix anime series, with an Overwatch chaser to boot — emphasis on "may"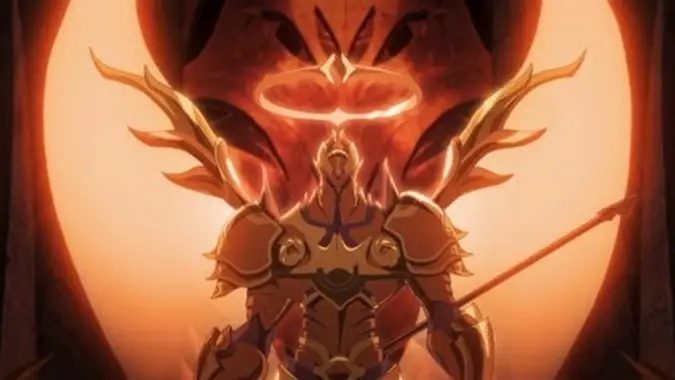 I've been writing posts about potential Diablo anime series coming out on this site for literal years now. Here's one such post, for example. Here's another. So when I say that we may have some new evidence of a Diablo animated series, please know that I'm aware that we've sung this song before. And, seriously, I know that it's a LinkedIn profile.
This particular LinkedIn profile is that of Nick van Dyk, and what it says is definitely interesting on the subject of a Diablo animated series. It tells us "Executive producer of Diablo, a TV adaptation of Blizzard Entertainment's IP, rendered in anime style. The show is currently in pre-production for distribution worldwide through Netflix."
In case Nick realizes what he's done and takes down the posting, we have evidence that he made it. It also mentions that he developed and sold an animated series based on Overwatch, along with his unnamed creative partner. Specifically, his profile reads, "With my creative partner, developed and sold an animated series based Blizzard's Overwatch franchise."
Just one of these things would be a big deal, much less both of them. However, as much as it pains me to say it — as the guy who has twice now speculated on the existence of a Diablo animated series (and with good reason both times) — the face that Nick van Dyk is the co-President of Activision Blizzard Studios does not automatically mean that his LinkedIn can be taken as gospel. For one thing, this could have been a total accident, and it's possible that they weren't supposed to talk about this yet.
I mean, Nick van Dyk is co-President of Activision Blizzard Studios. That much is not in dispute. And if he has co-created and sold an Overwatch series as well as is currently the Executive Producer of a Diablo animated series? That's huge. It's a big deal. But Activision Blizzard has made no such announcement on that front, and until they do, all we have is speculation here. Just like when Andy Cosby tweeted he was showrunner on such a show. Just like when Blizzard registered a Diablo trademark for a streaming show. So many different things can happen at any given time, you can't be sure a thing is going to happen until it's literally right in front of you, happening.
So yes, this is a good indicator that we most likely are getting a Diablo series, and if it turns out to be the case, it's also a hint that we may also see an Overwatch show. It's okay to be excited. But don't get too excited, because things can be in development and never actually happen.