New Shadows Rising novel excerpt brings Turalyon and Alleria to the forefront of the Shadowlands story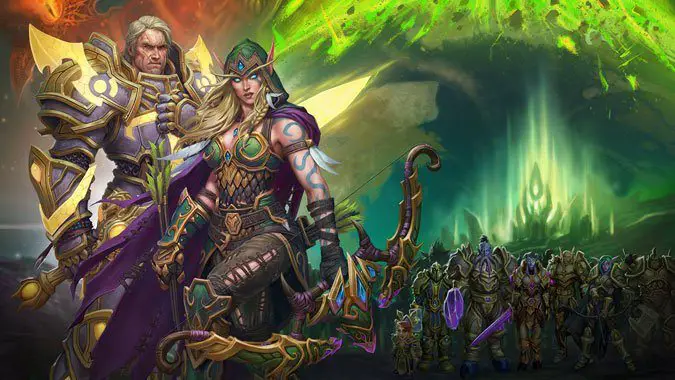 If you remember we covered the announcement of the Shadowlands prequel novel Shadows Rising, complete with an excerpt of the book.
Now, Blizzard has put another excerpt of the book online, this one focusing on the Alliance and how they're dealing with Sylvanas and her machinations. We know the former Warchief of the Horde has plans, and that some of them involve having her agents Nathanos Blightcaller and Sira Moonwarden assassinate the Death Loa Bwonsamdi. Now we get to see that Genn Greymane, Turalyon, and Anduin Wrynn aren't sitting idle. Following the assassination of several SI:7 agents in what seems suspiciously like Sylvanas' handiwork, Anduin appoints Turalyon and his wife Alleria Windrunner (that's right, Sylvanas' sister) to get to the bottom of what's going on and bring Sylvanas to justice once and for all.
I'm curious to see how this is going to fit into the book's narrative, since previously we've mostly heard about Zekhan and Talanji going up against Nathanos and Sira Moonwarden as they try and assassinate Bwonsamdi on Sylvanas' orders. How do Alleria and Turalyon fit into all this? Are we finally going to see more of the Alleria/Sylvanas dynamic that's only been hinted at up to this point? What about Anduin and Genn, how involved are they in this book? Heck, how involved is Sylvanas herself? The more we see the more questions I have.
Plus, you can preorder the book. It's up on the Penguin Random House site right now with links to your retailer of choice. The book has a July 14 release date so we're looking at roughly four months or so before it's out.
Also, if you prefer your fiction in audiobook form, worry not, there's going to be an audiobook — CM Nethaera posted to the forums that while we don't know who the narrator will be as yet, it should be out around the same time as the novel itself, so on or around July 14. Personally, I hope they ask Patty Mattson to do it. Josh Keaton did really good work as the narrator for the Before the Storm audiobook and I'd like to have the experience of feeling like Shadows Rising is being read to me by Sylvanas.