Diablo
Mar 10, 2020 10:00 am CT
Where to find Kanai's Cube in Diablo 3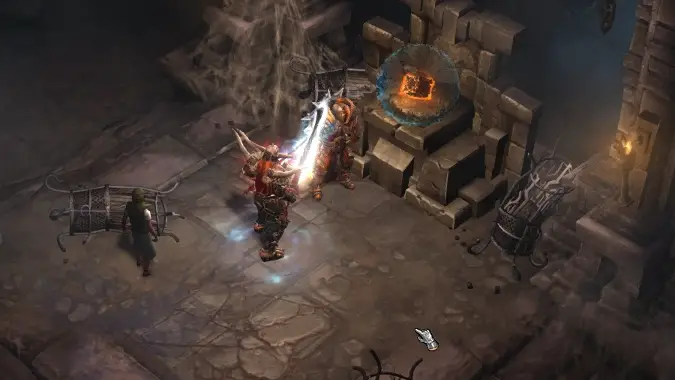 If you're going to use Kanai's Cube in Diablo 3's Season 20, your first order of business will be to go find it. If you would like to get your hands on Kanai's Cube but you've never played Diablo 3 before, or you're coming back to experience Kanai's Cube-O-Rama please don't be intimidated. It's not tough to find as long as you know where to look, but the quest giver is not the most helpful chap — to be fair, you did kind of kill him.
So let's talk about Kanai's Cube and how and where you can pick it up for your own needs. The location of the cube in Diablo 3 isn't quite as spelled out in the quest as you might think.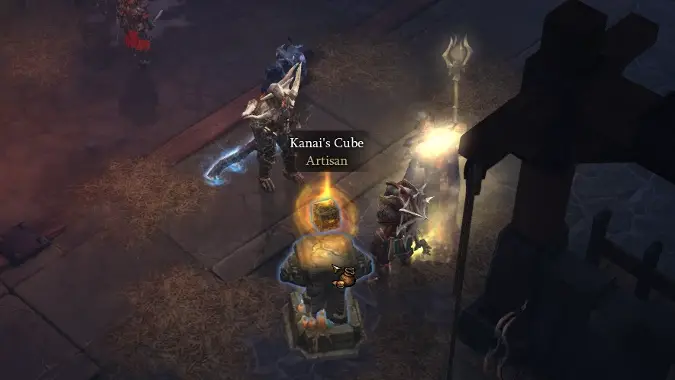 Where To Find The Cube
To get Kanai's Cube, first take Zoltan Kulle's quest from any city hub on the map and then travel to the Ruins of Sescheron map in Act 3. You can pick up this quest immediately in Adventure Mode — you may want to do it while you're leveling up just to get your ducks in a row. However, note that the Cube is down a level from the Ruins in The Elder Sanctum map. If you've scoured the Ruins of Sescheron map looking for the secret area where the Cube is without going down that level into the Sanctum, we have good news and bad news.
The Cube is usually located at the upper right of the Elder Sanctum map in the Immortal Throne with the corpse of Kanai seated upon it. All you have to do to claim it once you've found it is click on the Cube. It takes a while to explore the Ruins to their depths, but once you've gotten it over with you can start using Kanai's Cube to your heart's content.
After you've claimed the Cube it will appear in your hub town next to Kulle in every Adventure Mode zone, allowing you to make use of the Cube's powers. Its powers and abilities haven't changed much since it was first introduced — you can use the Cube to extract legendary powers and add them to yourself, create legendary items from rare items, swap set pieces for other pieces of the same set, or open a portal to the Realm of Greed using a Puzzle Ring. In Season 20 the Cube receives a new twist, and you'll be able to use any three effects in the cube, instead of being restricted to one of each type.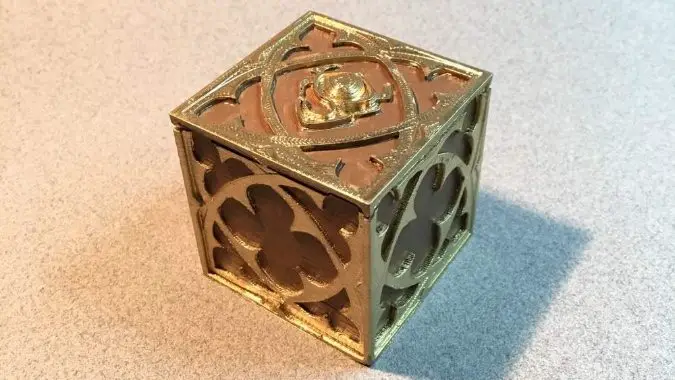 The Lore
Kanai's Cube is the prototype and most powerful version of the ancient Horadric Cube (last seen in Diablo 3), this version designed and created by Zoltan Kulle when he was still in the good graces of the ancient mage order. Kulle used magical methods that saw multiple Horadrim begin to lose their sanity — perhaps even his own sanity was affected by those methods — to create the Cube. As a result, the Horadrim eventually turned against the use of the Cube, and created the Horadric Cubes as weaker, safer copies of the initial creation.
This leads into how you come across it — when you reach level 70 and go to Adventure Mode, Kulle's spirit is waiting for you and is surprisingly okay with you having murdered him in Act 2. When you're Zoltan Kulle, death is an inconvenience at best apparently. Indeed, Kulle has an offer for you — the Horadrim took his ancient Cube and hid it somewhere, and if you go and find it for him, he'll show you how to harness its incredible power for your own ends.
Kulle knows where the Cube ended up, sort of. When the Horadrim took it from him, they entrusted it to a secretive order of Barbarians, on the logic that they managed to keep the Worldstone secure for generations and thus were proven to be expert at keeping thing away from others. Before the fall Sescheron, the Cube ended up in the hands of Kanai, a legendary figure among the Barbarians often considered the most worthy to sit on the Immortal Throne and rule all of the Children of Bul-Kathos in generations — it's worth noting that only Bul-Kathos and Wogar had been chosen to do so before him. But Kanai died before any such decision could be made, as the Lord of Destruction, Baal, came to Sescheron.
Kanai died fighting Baal's armies, but his spirit ended up trapped, unable to pass on until someone honorable and powerful enough reached his corpse and proved worthy to reclaim the Cube — and if you've made it this far in your quest, that means you.