What is your favorite fight in Ny'alotha?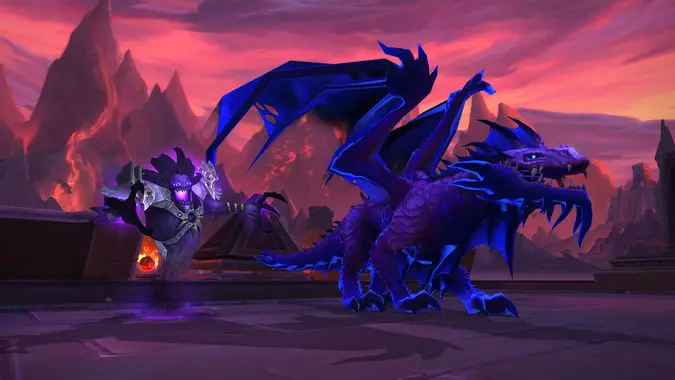 We've had a while to explore the dark pathways of Ny'alotha the Waking City. N'Zoth has thrown the strongest horrors in his arsenal against us, and we've left them broken and scattered in our wake. There have been some amazing fights that test everything from your ability to successfully play a game of soccer to your ability to exercise restraint so you don't blow yourself up with reflected damage. But which fight is the best? For me, there's only one choice — Vexiona.
Vexiona has everything that I love out of a fight. Firstly I love fighting dragons. They're the ultimate in fantasy combat: giant armored creatures that can breathe fire, have claws bigger than my arm, and teeth as long as spears. Her fight feels really well balanced. You have to split your time between the various Twilight Cultists that she summons while also dealing damage to her. And all the while, you're making sure that you don't run out of room as the arena fills up with pools of void goop. Then she takes off and you have to avoid huge chunks of the room as she blasts them with oh so much dragon breath.
But I haven't even talked about my favorite part of the fight yet. As you defeat the giant Void Ascendant it leaves behind a Gift of the Void for your tanks to pick up. Using that gift gives you a giant laser beam to annihilate any cultists in your way — as well as any hapless raiders who might not have heard you say that you were about to fire the laser. I'm a simple Druid: nothing makes me happier than giant lasers.
Which fight was your standout? Did you make sure to /pet Shad'har? Be careful if you do, he's a bit… bitey. Did you like getting the opportunity to punch Wrathion in the face? Was it nice to see Ra-den and Il'gynoth again?