What major changes would you love to see in Shadowlands?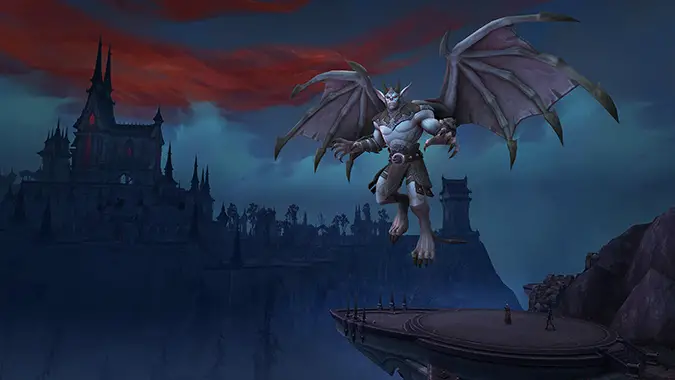 We're getting some significant changes to World of Warcraft in the Shadowlands expansion. Every expansion is scaling from 10 to 50, procedurally generated endgame content in Torghast, the level squish — there's a lot coming that we've never seen in WoW before. But that doesn't mean we're getting everything we ever wanted or could want, and I can personally think of some departures from how WoW has played up to now that I'd love to see.
For starters, race/class restrictions. They're stale, they're boring, and they really don't serve a particular purpose. If we're letting every single race and Allied Race be a Death Knight, why not let anyone who wants play a Priest, a Warlock, a Rogue of whatever race they would rather play? We opened up Human and Gnome Hunters, Dwarf Shaman, Orc Mages, and we've even got Zandalari Paladins — it's time to just let everyone play whatever class they want in any combination they choose.
Also, while I'm dreaming, let's finally make that player housing idea a real thing. We've been afraid of it forever, but we've gone through iterations like the Garrison and the Order Hall, it's time to just sit down and come up with a way to make this work. Other games have done it and done it well — players very much want it, let's get this done. I mean, I say this and I personally don't want player housing all that much, but I know other players do. It's a big change, it's a big deviation from how WoW has always worked, and I think it's time.
What about you? What would you like to see World of Warcraft finally either do (or get rid of)? Class change, so you can recreate your Warlock as a Mage? The ability to import your WoW Classic character into the live game? What big changes would you like to see in Shadowlands?