Fundraising event slams into raids with Warriors and nothing else for Autism Awareness Month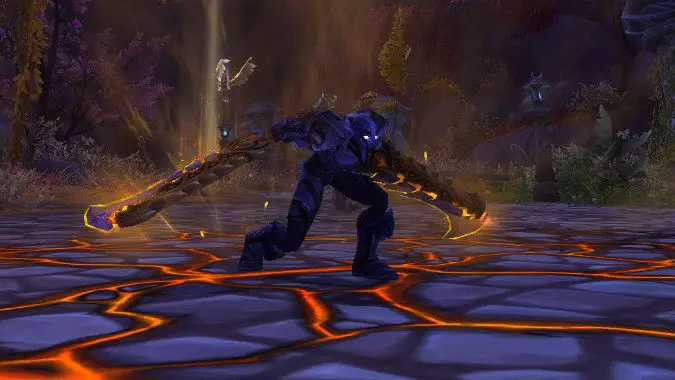 Autism Spectrum Disorder is a wide-ranging, umbrella diagnosis that nearly two-percent of children in the United States fall under, but despite its prevalence, it's still misunderstood. It can be thought of as rare, or obvious. Far too often someone may seem "weird," and not recognized as being on the spectrum.
April is Autism Awareness month, and one World of Warcraft player is using this opportunity to raise money for this great cause. Going by the name DesMephisto, he organizes the Warriors for Autism Charity Event — and last year, he raised $2,600 for The Autistic Self-Advocacy Network. This year he's doing something a little different and organizing a unique raid for a good cause with the goal of raising five thousand dollars.
To draw attention to this, DesMephisto is leading four Warriors-only raids on Horde-side on North American servers. He will lead a Warriors-only raid in current and previous tier Battle for Azeroth raids over the course of two days. The first is Saturday, April 4th, and the second is the following weekend Saturday April 11th.
If others would like to help out, but not participate in an all-Warrior run, there are a variety of other events taking place over the month of April, including a trivia night with Red Shirt Guy. If you don't want to attend an event, you can still donate to The Autistic Self-Advocacy Network. Donations can be made through a Tiltify Page set up, via PayPal.
But you don't have to donate selflessly — those who donate will be eligible for prizes. For every twenty dollars donated, there will be a raffle ticket given. There are prizes available that were donated by various sources, including Perky Pugs, Raider.IO, and WoW Secret Finding Discord. The prizes include a free month of Raider.IO, a Golden Sylvanas Funko Pop, or even a Swift Shorestrider mount. Additional details can be found in the Reddit thread for Warriors for Autism event.
Update: Clarified some event details!