What do you think an open-world Diablo game is going to feel like?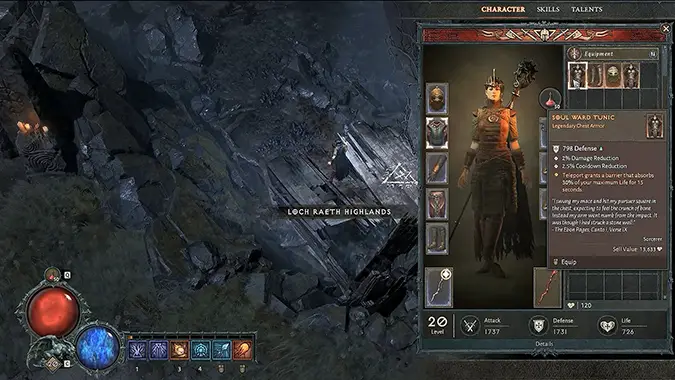 When I think about Diablo 4, one of the things I muse about the most is how having it as an open-world game is going to feel when compared to its predecessors and current open-world games. Games like Red Dead Redemption 1 & 2, Skyrim, the Witcher series (especially the third installment), and Assassin's Creed Odyssey have all been fairly huge open worlds for players to explore, but doing a solid half of Sanctuary?
That's a radical departure from the Diablo series, and I do find myself desperately curious to see how it will shake out — how much of the classic dungeon loot-em-up can you bring into a game that is set across a really massive amount of territory? Will it really be fully open, or will it be more like Dragon Age Inquisition, which played as a sort of semi-open place, where there were several large zones to explore on a large world map, but travel between those zones was handled by instant travel between them, a system that more recently The Outer Worlds and Greedfall used. Which will be a better fit for Diablo 4?
I'm not pretending to have the answers here, but it is something I think about a lot. The idea of a Sanctuary where you just travel the distance between locations instead of bypassing them has the potential to make the world of Diablo 4 feel more alive than it ever has. But is that feasible? Will it clash with the idea of going to demon infested haunts and grinding monsters into the ground for gold and giggles, and of course sweet sweet gear?
I'm eager to see how they pull it off, but what are your best guesses? How is Blizzard going to combine the smash-and-grab aesthetic of the series with a big open world to explore? Will it end up facilitating our lust for shinies by providing us with lots of side locations full of creatures to crush and coil to collect? Or will it be a distraction from demon pulverizing? How will an open-world Diablo game feel to play?