What talents, Azerite powers, Artifact Traits, or other abilities are you still hoping to see return in WoW Shadowlands?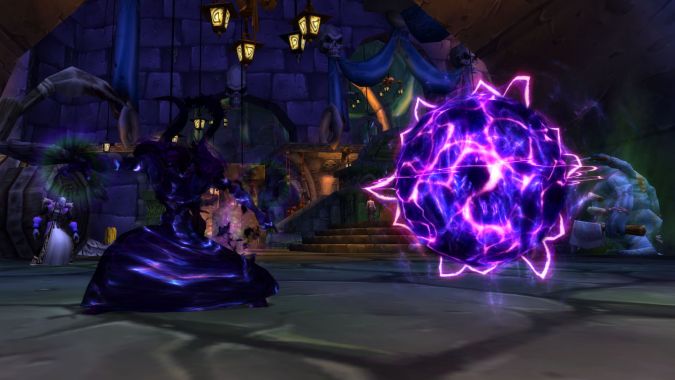 Shadowlands is making a lot of players very happy by returning several spells to their favorites class(es), in what's being referred to as "the unpruning." For the most part, the list of returning abilities seems to be a runaway success. But with all changes that come to WoW, there's always going to be something more, something different wanted. For me, that's Devouring Plague.
Devouring Plague initially was a Forsaken-only Priest ability that eventually made its way to all Priests in Wrath of the Lich King. Sadly, it was removed in Legion. And while it's not exactly a spell that you could consider a Priest staple, it's one that I personally had had since the very beginning, right up until its removal. I loved Devouring Plague. The initial incarnation felt like the perfect flavor to my Forsaken Shadow Priest's toolkit, and later incarnations still felt like really unique ways to add another DOT to our ability list that stood on its own from Vampiric Touch or Shadow Word: Pain. My best guess for its removal is because it was a disease effect, and Shadow moved a lot more into Void-magic territory with Legion. All the same, I really want to see it return, and I'm hoping it makes its way into later builds of the Shadowlands alpha.
But aside from Devouring Plague, there are some fun ones from our Artifact Traits that would be nice to see (although definitely lower on the priority list than Devouring Plague). One of those is Void Sphere (seen in its early beta form above). It was cool to have a little sphere of Void energy following me around, casting at my enemies, and it added just a bit of flavor that I appreciate. The same goes for the little tentacle buddy that we got from Xal'atath.
I'm sure I could think of more, but those are the biggest ones that spring to mind right now. What about you? What yet-to-be-seen abilities — of any kind — would you like to see return in Shadowlands? Sound off below!