WoW
Apr 28, 2020 1:10 pm CT
Shadowlands won't be delayed by COVID-19 — the expansion is still launching in 2020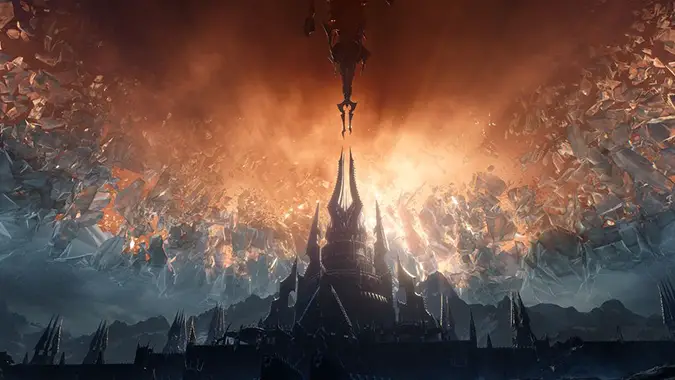 During an interview on Zoltan's Twitch stream (you can see a text liveblog on Wowhead), World of Warcraft Game Director Ion Hazzikostas said there are no plans to delay Shadowlands due to COVID-19. Specifically, after a brief period to adjust to the team working from home, they feel they're productively working and that Shadowlands will release in 2020 — although there was no specific date shared (we have our guesses, though).
I'll admit, that's a big surprise to me. Not that they're working productively at home. There are a lot of great people at Blizzard and I had no doubts that they'd be able to put together a great effort once they were adjusted to the new situation. But I do feel that there's a lot of adjustment to make when you go from working in an office, where you can essentially share ideas much more easily than having to get on Zoom or email or send DMs to people or otherwise adjusting to a fully online workplace situation. It's a pleasant surprise, and considering how reasonably polished I've found the Shadowlands alpha to be so far maybe it shouldn't have surprised me, but there we are regardless.
Of course, 2020 is a whole year and we don't know when the expansion will be out. Technically, saying it will be out this year doesn't mean it won't be very late this year. Currently the pre-order says the game will be out on or before December 31, 2020, which gives them the entire year to get it done. But with Warcraft 3 Reforged — which was originally slated to be released by the end of 2019, but actually released in January 2020 — Blizzard proved willing to push past the pre-order dates and straight up offer refunds if they need more time to get it done. But since they're saying they feel able to get it out by 2020, that doesn't seem likely.
Still, I'm impressed. With everything going on in the world, getting an expansion as massive as Shadowlands feels so far out on time is no small feat.