WoW
Apr 30, 2020 2:00 pm CT
It will be easy to leave Shadowlands Covenants, but not easy to go back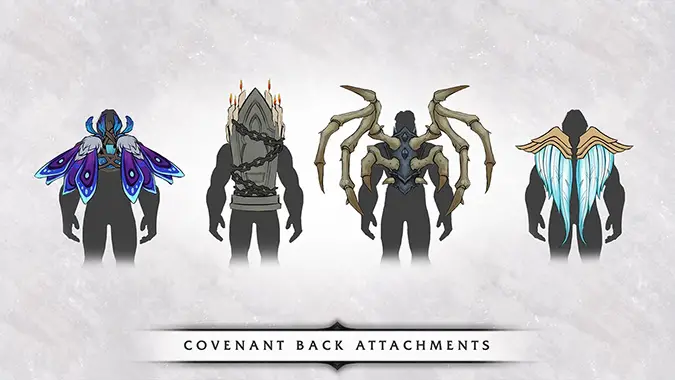 If you remember Azerite Armor — which you should if you're currently playing Battle for Azeroth — then you'll remember Azerite Reforging. It existed to keep players from reconfiguring their Azerite traits casually, to make people choosing to change those traits into more of a decision and less of a per-fight alteration to min-max. However, in his discussion with Zoltan.tv, World of Warcraft Game Director Ion Hazzikostas mentioned that Hardcore players didn't care how much the cost increased on Azerite Reforging, and therefore it didn't matter the way Blizzard intended it to matter.
This is a lesson they've learned and will implement when it comes to the choice of your Covenant in Shadowlands. It won't be hard to leave a Covenant, and it won't be hard to choose a new one, but once you've left a Covenant rejoining it will be difficult — you can't casually hop between Covenants to gain the right power on a fight by fight basis, because you'll soon have burned your bridges with all of them and thus getting a group you were once allied with to take you back is going to be fairly arduous.
That's an interesting way to implement Covenants and keep players from jumping around to get better powers. The Soulbind system is going to be a major part of Shadowlands and it's very tied up in your Covenant, and frankly it should be hard to get someone to agree to bind themselves to your soul after you bailed on them once already — this is less like joining a club and more like a relationship, and like any relationship there should be some effort put into repairing it once you've ghosted someone who thought they meant something to you, even if they're a weird, creepy Venthyr vampire. Theotar the Mad Duke's got feelings, you know?
I'm looking forward to seeing how this is going to play out in Shadowlands, and whether people end up being cautious with their choice of Covenant or not. I'm pretty sure I'll be leveling at least four characters through just so I can play through all four Covenant storylines at level 60.