What's the worst thing you've willingly made your character do?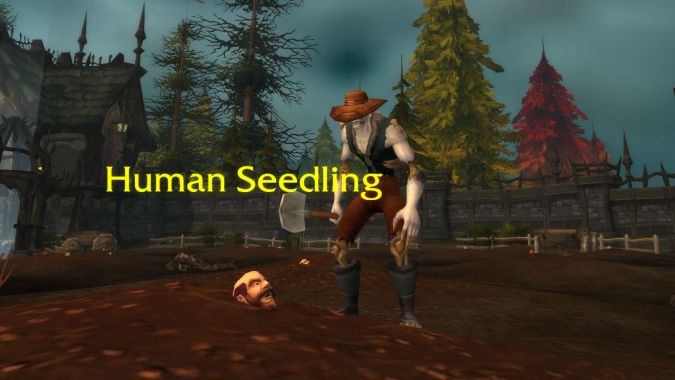 No, taking part in the burning of Teldrassil does not count. That's something Horde players effectively had to do. I'm talking about things you've done when you're in complete control of your characters actions.
For instance, I have often found myself Mind Controlling enemies off bridges or very tall buildings just because I can. Were they in the way? Sometimes! But most times, I just felt like doing it. Heck, they don't even have to be my level — if I'm bored and feeling particularly evil, I'll find a harmless, low-level NPC and run it clear off a bridge! Other times, I may use the same spell to make one NPC fight another nearby NPC. Again, not because I need to use the CC — more so because I think my character would get a kick out of making friends fight each other to the death. It's the little things, y'know?
Another solid example of choosing to do something bad/evil comes in Hillsbrad when you're asked to "Do the Right Thing" for a quest. You can use a shovel to dig up the Humans who've been buried in the nearby fields… or you can use that same shovel to smush their heads in an incredibly gruesome fashion. I don't think I need to tell you what choice I made. The only other action that falls into a similar category would be that time my Death Knight willingly slaughtered all of the Red Dragons in the Ruby Sanctum. Good times.
How about you, though? Are there things you've done in the game that would definitely fall on the "bad" end of the spectrum? What were they, and did you have any particular reason for doing them? Don't worry, this is a judgement-free zone! (Just so long as you don't actually support these sorts of things IRL.)