What's next for Legends of Runeterra, Riot's Hearthstone-like digital card game? (And what can Hearthstone learn from it?)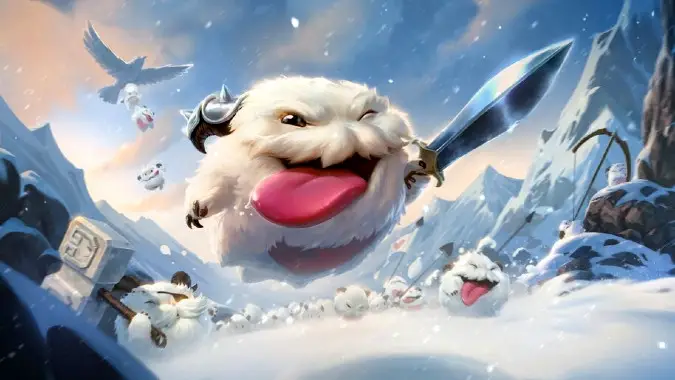 I fully admit it: I'm having a blast with Legends of Runeterra. The game is similar enough to Hearthstone to make me feel familiarized, but also different enough that it feels like a whole, brave new world full of sights to explore.
And "stagnation" does not seem to be a word that exists in the dictionary of the developers working in LOR — if we can take this recently released video, where they showcase all the new features coming up for the game, as an example. Much like Hearthstone presented its roadmap earlier in 2020, this is a preview of what we can expect to see from the Riot card game both this year and the next.
So, let us try to answer a couple of questions: what is next for Legends of Runeterra? And… what can Hearthstone learn from it?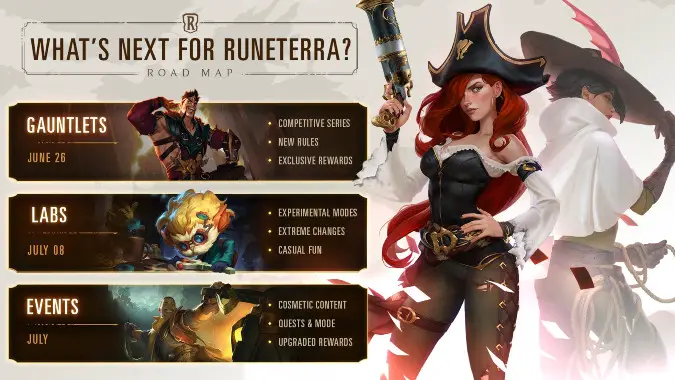 Runeterra shakes things up with new game modes
Both Runeterra and Hearthstone have promised new game modes. The Hearthstone roadmap said that the developers were toying with many ideas for brand new, unique ways to play the game. But ever since the reveal of those plans… we've heard nothing.
LOR, on the other hand, has announced two new game modes: Gauntlets, and Labs.
Gauntlets are a new competitive game mode in addition to Constructed and Draft — something that Hearthstone lacks, currently. They will take you through the challenge of attempting to win seven games, much like in Expeditions (LOR's draft mode, similar to Hearthstone's Arena), but with new playing rules and exclusive rewards. As an example, they mentioned the idea to allow you to build a deck with a limit of only one copy of each card, for a total of forty unique cards in your deck.
Labs, on the other hand, sounds like Tavern Brawls. The devs said that this is supposed to be a more casual mode, with "crazy rules" — which just makes me think that this will be to LOR what Brawls are to HS: a mode where the rules are changed in more extreme ways, and the game doesn't take itself as seriously.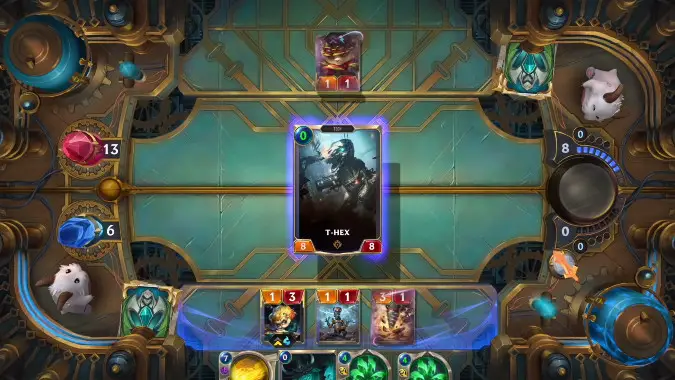 Runeterra is ramping up events, with unique time-limited rewards
Hearthstone has seasonal events, but from the description of the video, it sounds like LOR's events will be more like those of another Blizzard game: Overwatch.
Besides what you would expect from a temporary event, such as new game modes and quests, they are also promising time-limited rewards like emotes and card backs that you can earn just by playing the game, and a few more that you can purchase from the store, through a pass.
I feel like the Blizzard game could certainly learn from this. The current Hearthstone events — like Brawls and seasonal events — offer you temporary game modes and quests that give you packs, but nothing unique, tied to that event, that you can carry with you permanently.
Overwatch has already shown that this is a very successful model: I am the kind of player who jumps back into that game whenever a new seasonal event starts, as long a there are cosmetics worth playing for — and there usually are.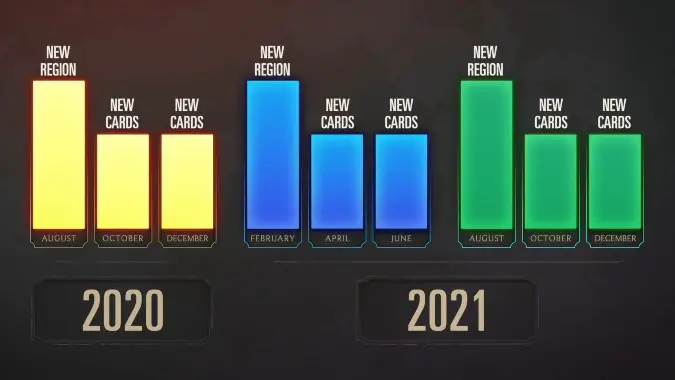 Runeterra will get constant injections of new cards and classes
LOR will release new cards every two months. This will, without doubt, keep gameplay fresh, and work in favor of a more dynamic metagame.
But what took me by surprise was their commitment to release a new Region (sort of equivalent to a Hearthstone class) every six months. It's like if Hearthstone introduced "half a class" every six months, or a whole class a year! And in Runeterra, each Region can combine itself with all of the previously existing Regions, since a deck can have as many as two of them. One can imagine that the game is certainly going to have a constant, reliable barrage of newness injected into it.
That, I feel, is the most valuable takeaway that Hearthstone could have from this. The game tends to become stagnant for periods of time that are too long. A shorter interval between major features being introduced would surely be positive.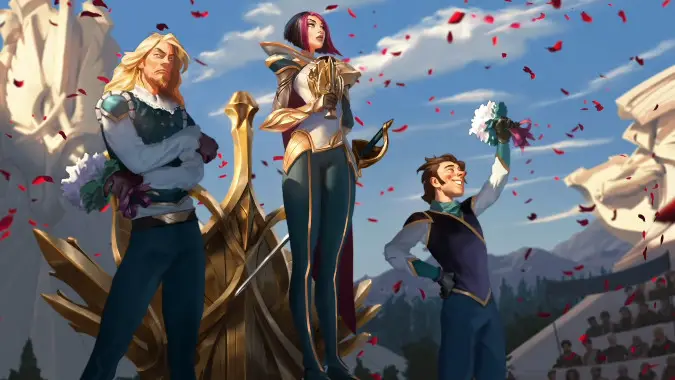 Runeterra gets the Tournament Mode that Hearthstone fans crave
To be fair, most of the quality of life improvements that are about to arrive for LOR are things that Hearthstone already has, such as a spectator mode and single-player content. The fact that LOR is still a brand new game works against it here.
However, the Runeterra team has also officially announced that LOR is getting a Tournament Mode. This is something that Hearthstone players have been begging for for years. And that Blizzard has mentioned on a few occasions that they have considered, but Hearthstone has yet to deliver.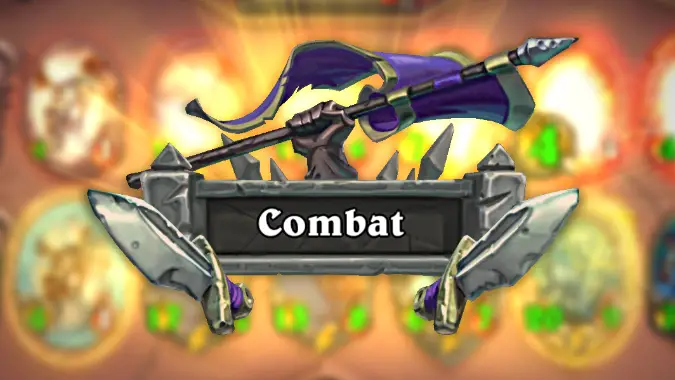 Runeterra may keep running down our Hearthstone wishlist
There is this chance that Legends of Runeterra will keep looking at what Hearthstone lacks, and at what Hearthstone players are clamoring for, and using that as an inspiration to design their own features. If that is the case, the Riot game is the only party benefiting from this competition. Hearthstone has got to deliver as well.
In Hearthstone's defense, the game has been improving the speed at which it make adjustments lately, as well as being bolder with changes. After all, we did just get the very first brand new class. But there's still room for improvement.
If it's a race between these two games, Hearthstone is miles ahead — but running at a much slower pace.