Join us as we dive into another session of our mind-bending D&D campaign at 2:30PM Central today!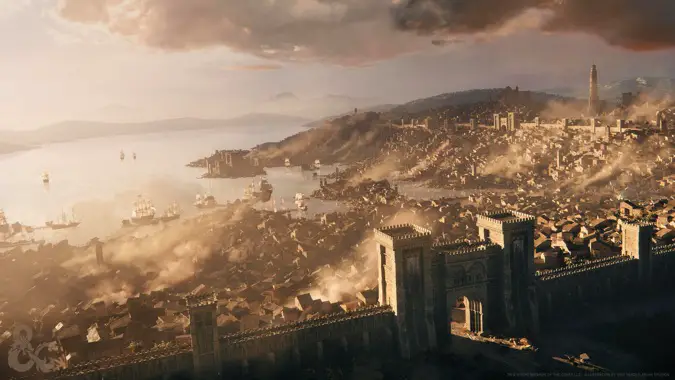 Dragons? Check. Clones? Check. Evil clones? Check. Good clones? Check. Alternate planes of existence? Check. Talking intelligent cows? Check.
Our monthly D&D campaign is delightfully bizarre, and we hope you'll join us for episode 13, which we're streaming live on Twitch this Saturday, June 20, at 2:30 PM Central. As always, Matthew Rossi is our host for this engaging adventure, and this week we'll have the full cast of characters joining us:
We also have a newcomer to the crew, though none of us quite know how he'll cross our path:
Last session we took a break from our regular characters to play a one-shot where we took the role of a powerful adventuring party, who ran into some interesting clues about the trouble we're all in. We almost got to fight a dragon and learned that the odd crowns we were all wearing when this adventure started were ancient (or at least old) artifacts of some kind — and more are being excavated.
Of course, the party doesn't know any of this, so we'll no doubt keep blundering along after the only target we have: Wilyur Rustspark (no, not that Wilyur Rustspark, the other Wilyur Rustspark). The other Wilyur has taken over our Wilyur's life, and he's definitely not friendly.
But I give it a 50/50 chance of finding out anything about what's actually going on… or just messing around and sending Matt's story off the rails. That just seems to be how D&D goes.
Please join us this Saturday at 2:30 PM Central on Twitch, or you can catch the episode later on Soundcloud. And if the series sounds like fun, you can catch up on all the episodes here:
And if you want more tabletop content from us, please support us on Patreon. Our next goal is more TTRPG content, and these podcasts can't exist without your help.
I hope to see you — virtually — on Saturday!